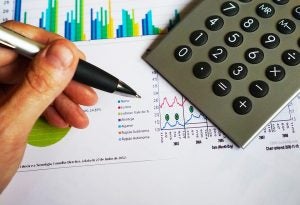 Andrew Barbeau, senior clean energy consultant for EDF, contributed to this post.
"Efficiency is good." That's the mantra, a known truth, shared by both business executives and environmentalists, who eliminate waste to increase profits and reduce pollution.
When it comes to electricity, efficiency also has proven effective. Whereas power consumption a few decades ago was rising annually at more than 7 percent, the introduction of inexpensive and efficient lightbulbs, refrigerators, and smart heating and cooling has recently led to slight declines in energy consumption, even as the economy boomed and population increased.
Efficiency may be good and effective, but it is inherently hard to calculate. How do you prove the negative? Virtually every state has wrestled with the same questions of how and why electricity use didn't happen. States with energy efficiency standards – requirements for local utilities to incentivize customers to reduce their energy use year after year – want to know if the investments are cost-effective. With new approaches to calculating energy efficiency, Illinois is tackling that question head on.
Questioning efficiency's impact
Over the years, some have challenged the merits of energy efficiency programs. A particular target has been federal and state weatherization programs – public-sector investments to insulate low-income homes in order to reduce heating and cooling costs and improve quality of life for the people who live in them.  
The programs also were designed to improve the welfare of low-income residents and provide jobs in target communities.
A few studies have questioned whether these programs can be justified based on electricity cost savings alone, but this inquiry misses the bigger picture: The programs also were designed to improve the welfare of low-income residents and provide jobs in target communities.
Others have wondered whether it's possible to measure the impact incentives have on efficiency changes. Catherine Wolfram, a director for the Economic and Analysis and Policy Group at the University of California, Berkeley's Energy Institute at Haas School of Business, appropriately describes how measuring the impacts of energy-efficiency programs requires "disentangling which energy consumption changes can be credited to the program, and which would have happened anyway."
So, an important question for assessing energy efficiency programs is this: Is there a system in place to separate the direct results (gains in energy efficiency) from the reductions that would have happened regardless?
Fortunately, most states with mature utility-run energy efficiency programs have been tackling this challenge for some time. State public utility commissions, which regulate utilities, typically implement the following measures:
Hire third-party evaluators to determine whether utility-run programs create more benefits than costs (known as the Total Resource Cost test),
Investigate the Net-to-Gross ratios for efficiency efforts, determining how much savings a utility can actually claim credit for as a result of its policy measures, and
Utilize randomized control trials to compare the behavior of regular customers versus those that get incentives to save energy.
And improvements are on the way. As smart meter deployment spreads in states throughout the country, the new granular data presents opportunities for utilities and regulators to get an even more accurate measure of the impact of energy efficiency programs. Peering into half-hour blocks of energy use across a utility's service territory, for example, could assure regulators that savings will be achieved. 
Is there a system in place to separate the direct results (gains in energy efficiency) from the reductions that would have happened regardless?
To take efficiency to the next level, it's essential that regulators and utilities are confident in the impact of energy efficiency measures.
Illinois efficiency
Environmental Defense Fund has already helped Illinois become significantly more energy-efficient, but the state is on a path to go further.
One of the key elements of the Future Energy Jobs Act, which became law late last year, is a shift in energy-efficiency goals to an improved approach called "cumulative persistent savings." This ensures customers see the benefits of energy efficiency savings over not just months, but over decades. Specifically, the bipartisan legislation calls for ComEd, the state's largest utility, to achieve a 21.5 percent long-term reduction in energy use by its customers by 2030. In order words, even if the utility's previous energy savings disappear, "cumulative persistent savings" guarantee the utility will meet ambitious long-term efficiency goals. The utility is already beginning to update its energy-saving options as a result of the Future Energy Jobs Act.
[Tweet "Proving the Negative: The Challenge of Calculating Energy Efficiency"]
Illinois also is shifting to incentivized, performance-based ratemaking for energy efficiency programs; the utilities will lose revenue – by up to 200 basis points, or up to 2 percent – if their programs' verified savings don't meet targets. Conversely, it also provides a bonus when the companies exceed those goals. Such performance-based ratemaking provides clear financial incentive for utilities to run their efficiency programs effectively, and for regulators to get the data right.
If we are to slash energy-use – creating significant greenhouse gas reductions – we need to get beyond past debates and push into data-driven calculations, understanding causality and mobilizing incentives. By incorporating bold new approaches, Illinois will become part of this emerging debate and analysis, helping show that efficiency is more than "good" and "effective" – it has real, measurable results.