Across the country, oil and gas companies allow massive quantities of natural gas, worth billions of dollars, to leak into the air — and when it happens on federal lands, it's the American public who loses.  A new interactive tool lets users see, in real time, just how much American-owned gas private companies waste every second.

Since 2013, companies operating on public and tribal lands have wasted more than $1.5 billion worth of natural gas – and that number grows by more than $1 million each day. As a result, communities miss out on collecting royalty revenues that could be used to fund infrastructure improvements, public education and other community projects.
In public hearings, U.S. Rep. Ryan Zinke – the President's pick to lead the Department of the Interior – called this problem "troubling" and with good reason. It's estimated that in the next decade, taxpayers will lose out on $800 million of royalty revenue as a result of companies wasting gas that the American people own.
How we stop it
Last year the Bureau of Land Management – which oversees oil and gas production on hundreds of millions of acres of federal lands – implemented standards to prevent excessive amounts of wasted gas. The standards were supported by hundreds of westerners in public comments as well as dozens of elected officials, community advocates and fiscal conservatives.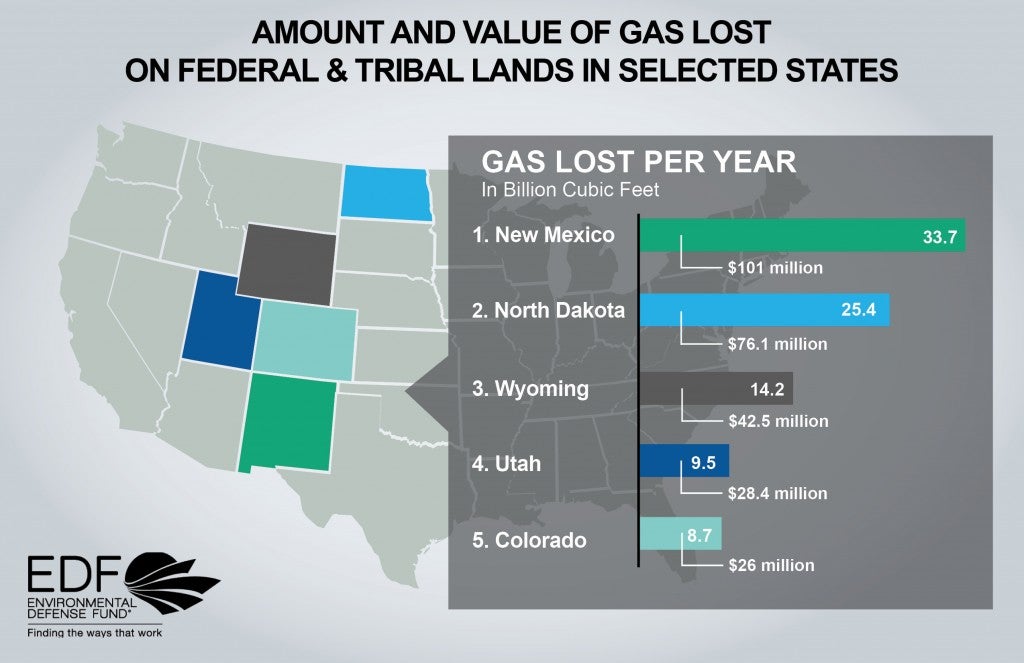 Unfortunately that victory may be short lived. Right now some members in Congress are threatening to roll back these commonsense protections – virtually taking money directly from taxpayer pocketbooks.
Stripping away these policies won't only impact taxpayers, it could also impact American jobs. A recent report shows that policies that reduce oil and gas emissions support a strong and growing number of manufacturing, technology and service companies that specialize in helping oil and gas operators reduce emissions.  To date, there are more than 500 businesses across the country that could be impacted if these policies are reversed.
Conservation + Responsible Stewardship = A Win for the American People
The BLM methane waste rule will both improve air quality and return millions of dollars to taxpayers over the next decade – bedrock principals for fiscal conservatives and conservationists alike. It's a big reason why BLM's rule has enjoyed bipartisan support across the West and in the halls of Congress – including 80% support in a recent poll.
Our congressional leaders have an important choice to make: vote to protect policies that conserve American resources and benefit taxpayers, or rig the system and side with an industry that throws away millions of dollars of American resources every day. These are facts we ask members of Congress to keep in mind in the weeks ahead as they consider whether to rollback this commonsense rule.