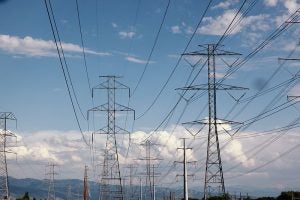 Market forces and technology are increasingly making old, dirty power plants uneconomic, which creates an opportunity for clean energy progress and cleaner air. However, outdated rules and entrenched interests can complicate the path to a healthier energy economy, as evidenced by a new settlement in Ohio.
The Public Utilities Commission of Ohio (PUCO) recently approved an American Electric Power (AEP) settlement that contains both promising and discouraging components.
The PUCO decision forces AEP to reconsider its ownership of power-generating plants. Realizing old coal-fired units can no longer compete against newer natural-gas and renewable facilities in deregulated markets, AEP suggests it faces two options, one being to ask Ohio legislators to overturn the state's deregulation law, allowing AEP to return to the less-risky days of guaranteed profits on any of its power plants.
However, a recent study by Ohio State University and Cleveland State University found that the competition enabled by deregulation allowed Ohio customers, businesses, and industries to save $15 billion on electricity over the past four years and is expected to save the same amount by 2020. If the state were to return to a regulated system, Ohioans could miss out on those billions of savings.
Decision breakdown
The good: AEP will decommission 1,500 megawatts (MW) of coal-fired capacity, as well as install 900 MW of solar and wind projects – enough to power up to approximately 200,000 homes for a year. The order also requires AEP to develop a grid modernization plan and develop most of the solar projects within Ohio's Appalachian region.
[Tweet "Recent AEP Decision in Ohio a Mixed Bag for Clean Energy"]
The not-so-good: The PUCO approved subsidies for AEP's share of two uneconomic coal plants that are part of the Ohio Valley Electric Corporation (OVEC). Although the 440 MW covered by the order is less than a fifth of AEP's initial bailout request – which Environmental Defense Fund (EDF) challenged and the Federal Energy Regulatory Commission blocked, it is still an unnecessary handout.
As the electricity sector evolves, EDF will work to clear the way for progress, challenging efforts like the PUCO's coal plant bailout – while leaving the clean energy pieces intact.
Legacy costs
With this deal, AEP is trying to get money for its uneconomic power plants – even though it has already been compensated for them.
In 1999, Ohio decided to create a competitive retail electric market. The revised law recognized that, as a result of the transition to a competitive market, some utilities would have legacy costs, or the difference between the original cost of the power plants and the plants' new market value. When the utilities purchased or built these plants, the utilities had a monopoly on generation service, assuring them of full cost recovery. But under a competitive structure, the utilities' customers can choose to buy power from competitive suppliers at a lower price, so utilities may no longer be able to recover the plants' costs. Therefore legacy costs, known as "transition charges", represent the difference between the plants' original cost and the plants' fair market value at the time restructuring occurred. The utilities were given 10 years to recover their legacy costs through mandatory charges that all customers had to pay.
The PUCO's order allows AEP to keep billing all customers in its distribution territory to cover the OVEC plants' transition costs, even if the customers buy power from a different competitive supplier and despite that the 10-year window has expired. This is unlawful, and Ohio customers should not have to continue to pay for those plants.
AEP's options
At a time when old coal-fired units can't compete against newer natural-gas and renewable facilities in deregulated markets, the PUCO decision forces AEP to reconsider its role in Ohio.
AEP suggests that its first option is to simply sell its power plants and concentrate on being a distribution monopoly that would purchase its power from other generating utilities.
The second option is to ask Ohio legislators to end the state's competitive energy market. This proposed alternative would return the Ohio electricity market to the days of guaranteed profits on any power plants, including AEP's uneconomic coal-fired ones. According to SNL Energy, AEP's chairman suggests such a profit guarantee – referred to below as "pricing signals" – would encourage the utility to invest in the state:
From an Ohio perspective, we really see a limitation for the ability for utilities like us, who are focused on long-term sustainability and the ability to invest for the long term, to have those pricing signals so that we can invest in new types of generation, whether it's natural gas … [or] renewables in the state."
But again, studies show that Ohio customers saved $15 billion on electricity in the deregulated market over the past four years. Similar billions of savings are expected by 2020, which Ohioans could lose out on under a re-regulated market.
The decision in Ohio reflects the challenges presented by the broader industry transition away from uneconomic coal plants. Although there were a few wins for clean energy, AEP should not have been granted subsidies for those outdated power plants, nor should it be allowed to re-regulate the state's electricity market. EDF, among others, will work to ensure neither ultimately comes to pass, so Ohioans can enjoy a clean, thriving energy economy and environment.
Photo source: Wikimedia Commons/D Sharon Pruitt