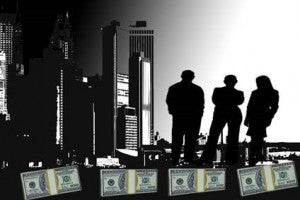 In my time immersed in commercial real estate energy management, I have met a multitude of building owners, managers, and engineers whose love for their properties is clear.
Last month at the Department of Energy's (DOE) Better Buildings Summit in Washington, DC, I was lucky enough to once again spend time in the company of these inspiring commercial real estate professionals. This particular group takes that passion one step further. By publicly pledging to be industry leaders in energy efficiency, driving efforts to accelerate investment, and sharing success stories and lessons learned, the summit's attendees are maximizing their operations and the value of their buildings.
Despite this shared commitment, I still find a common thread lost in translation between the industry's stakeholders: the value of energy efficiency. These groups don't always speak the same language and, when it comes to financing and implementing energy efficiency, this disconnect is often even more pronounced.
It's time for the real estate market to collectively decide that it values energy efficiency, and make it an integral, uniform part of all core business decisions. Without consensus, the building-efficiency industry is just going to tread water – and miss out on a whole lot of savings. 
Energy efficiency still has to "prove profits"
Energy management projects, for which engineers and building teams fight long and hard, often face restricted access to capital or are the first cut in tightening budgets. This trend isn't surprising considering many building owners remain skeptical that energy efficiency truly provides a valuable return on investment.
A recent study by the Institute for Market Transformation notes that although energy efficiency is often a component of larger building capital improvement plans, it is rarely the driver of loan demand. Competing borrower priorities and the perception of high project costs are cited as reasons for the low demand. The business value of optimizing energy management should mark these projects as a top-tier priority, essential to making the most of the building. The fact that we haven't gotten there yet demonstrates the work that still needs to be done.
Multiple panels at the Better Buildings Summit attempted to address the inability to correlate sound energy management with added value, as evidenced by a few of the titles:
Proving the Profits: Industry Efforts to Link Energy Performance and Financial Performance Data
Tales from Our Partners: Building Energy Efficiency into Due Diligence and Market Values
Underwriting Energy: Are Commercial Mortgages Ignoring Energy Related Risks and Benefits?
[Tweet "Valuing Energy Efficiency: The Case for Consensus"]
Various industry insiders are leading the charge to find the right way to capture and translate this information, and steps are being taken to address what is getting lost in translation. For example, the Investor Confidence Project's (ICP) Investor Ready Energy Efficiency™ (IREE) certification standardizes energy efficiency upgrade projects to increase confidence in savings for both building owners and investors. IREE-certified projects are developed and verified using industry standards and best practices, reducing redundant engineering-related transaction costs, to help engage private capital and scale up energy efficiency investments globally.
The DOE is also taking action by partnering with Costar Group, an industry leading provider of data and intelligence solutions to commercial real estate professionals. Continuing its pattern of forming innovative partnerships, the DOE will display building energy efficiency information in CoStar Group's online property databases, perform research to evaluate the impact of energy efficiency and sustainability on real estate valuation, and promote the solutions of market-leading Better Buildings partners.
However, the skepticism around these projects still means that – when a building's value is assessed – efficiency upgrades are not seen as adding financial value on par with other structural and cosmetic improvements, like lobby upgrades and amenity additions. In other words, buildings are not getting quantitative recognition for the work undertaken to improve efficiency.
Why do we need consensus? 
A uniform, recognized metric could help break down barriers to, and dismantle skepticism surrounding, undertaking efficiency projects.
Despite all of the stakeholders gathered at the Better Buildings Summit, there is still not a general consensus on the best approach to address the issue, or even recognition that a problem may exist. And even more troubling is that the summit's attendees are not the ones who need convincing – it's real estate decision-makers and C-Suite executives who don't seem to be aware of the importance of this information. Without buy-in at all levels, the real estate industry is missing out on the massive energy efficiency opportunity at hand. There is money lying on the table.
We need to develop a metric or certification within the finance community that conveys the value of efficiency strategies during the purchase, sale, or repositioning of a building – one that acknowledges the value added to the asset. A uniform, recognized metric could help break down barriers to, and dismantle skepticism surrounding, undertaking efficiency projects.
The continued emphasis on financing and valuing efficiency in a way that translates to all stakeholders means we are on the right track. Energy efficiency needs to find its place among the quantitative data that defines massive real estate deals, and uniform data programs, like ICP's Investor Ready Energy Efficiency™ certification and efforts by the DOE, will do a great deal to provide the relevant information.
But more still needs to be done. In order to truly make energy management integral to commercial real estate, we need stakeholders at all levels to acknowledge a metric that assesses the value energy efficiency adds – and make that metric an industry standard. Otherwise the same dedicated, passionate individuals will continue to talk about what could be, while savings continue to be left behind.