AEP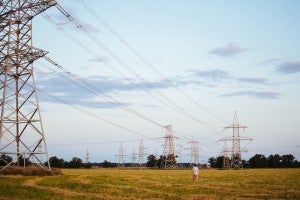 Ohio has been busy. On the one hand, it has been trying to keep its outdated, uneconomic coal plants afloat at a hefty cost to Ohioans. And as of last week, the Public Utilities Commission of Ohio (PUCO) approved AEP's requested subsidies to continue spewing pollution from dirty generators. This bailout is bad news for business, customers, and the environment – and the PUCO should have rejected it. Environmental Defense Fund (EDF) will continue to object to the income-guarantees at the state and federal level.
On the other hand, and in a separate regulatory case, AEP has been working with multiple parties – including EDF – to build a cleaner, smarter grid. Its recent grid modernization agreement is a step toward more efficient, reliable electricity that will help people reduce their energy usage, lower their electric bills, and breathe cleaner air.
These two concurrent cases show AEP needs to decide whether it will change for the future, or stay stuck in the past. And while EDF has been clear in our opposition to the subsidies, today we want to acknowledge AEP's innovative, forward-looking grid modernization efforts.
New agreement results in a long list of benefits
Like many utilities in the U.S., AEP has operated its grid in the same way for the past hundred years. The grid was designed for power flows in one direction: from centralized power plants, to homes or businesses along a network of transmission and distribution lines. The system lacked monitoring and communication equipment, which provide significant opportunity for greater efficiency.
AEP has now committed to bringing its grid into the 21st century, with a slew of improvements:
Voltage optimization: Since AEP couldn't determine the voltage of electricity at various points along the grid, it was overpowering homes and businesses with more voltage than was needed, resulting in higher electricity bills. Grid modernization will allow AEP to use sensors to measure voltage and supply electricity at lower, right-sized voltage, resulting in less electricity use and lower customer bills, as well as fewer greenhouse gas emissions.
Greater reliability: Until now, AEP could only determine the condition of its equipment through costly physical inspections (i.e. sending someone out to visually inspect whether everything was working properly). That made it difficult to spot problems and anticipate outages. After an electrical outage had occurred, AEP would then replace the faulty part, interrupting service to customers. Now AEP will be able to monitor its grid remotely, relying less on frequent physical inspections. AEP also will be able to detect problems before failures occur, preventing future power outages.
Faster response times: When outages occurred, AEP had to manually inspect miles of transmission and distribution lines to find the cause. With the updates, AEP will be able to pinpoint the outage location immediately, leading to a quicker fix.
Efficient operations: AEP will be able to read its meters remotely, instead of sending meter readers to manually read each meter every month. This will lower operating costs and reduce greenhouse gas emissions by eliminating all the monthly "truck rolls" to read meters.
Data access: AEP will work with regulators and stakeholders to provide timely access to energy usage data for customers, energy suppliers, and third parties. Real-time access to information allows people to track their use through cellphone apps or in-home energy monitors, empowering customers to make smart choices that lower their bills. That's because data opens the door for AEP to offer new, time-based rate plans, where the cost of electricity is higher during peak-use periods (when demand is highest) and lower during off-peak periods. AEP's real-time data will also enable other energy suppliers to access that information, with permission, and offer time-variant pricing to their customers. Finally, data access opens the market to third-party companies that can offer energy efficiency programs directly to customers, enhancing competition and overall efficiency. Studies show that granting people access to their data, combined with time-variant pricing and data-enabled third-party programs, can save up to 15 percent on electricity, without negatively affecting convenience or comfort.
Environmental metrics: AEP will measure the greenhouse gas emission reductions achieved through grid modernization. Defining and measuring performance is key to creating a new system that rewards utilities for delivering clean energy services, such as on-site renewable energy and home energy management, instead of simply delivering more electricity.
All of these elements mean AEP will run a significantly more efficient grid, with less wasted energy and less pollution.
With opponents to the recent bailout decision taking the battle to federal regulators, AEP's place in the clean energy economy is still unclear. Trying to subsidize dirty coal plants signals a utility clinging to the past, but – at the same time – AEP is employing forward-looking efforts to modernize its grid. And there's a lot more it could do to create a smarter, more efficient system, especially in terms of customer access to data. AEP will need to decide its path from here: utility dinosaur or purveyor of the clean energy future?