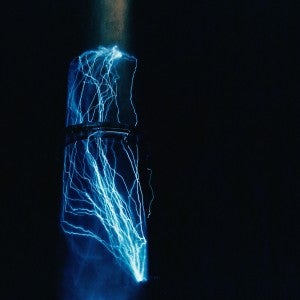 Imagine a utility receives $57 million from the Department of Energy and a matching amount from its customers, then uses that money to demonstrate how new technologies could save millions more. Sounds like a pretty sweet deal, right? Not if you're FirstEnergy, whose business model doesn't call for saving money.
FirstEnergy – serving several states in the Mid-Atlantic region, including Ohio where the power company is currently requesting a $4 billion bailout of its uneconomical power plants – recently filed a long-term infrastructure-improvement plan in Pennsylvania, setting out its strategy for modernizing the grid. And despite having seen the benefits firsthand, the utility didn't include voltage optimization – or using technology to "right-size" the amount of voltage customers receive – in its plan.
Since utilities likely won't modernize the grid on their own, Environmental Defense Fund (EDF) often intervenes before state public utility commissions. And in this case, EDF recommends the Pennsylvania Public Utilities Commission (PUC) should not approve FirstEnergy's grid modernization plan unless it includes voltage optimization.
After getting the grant and great results, FirstEnergy gave up on voltage optimization
Many appliances work just as effectively, yet consume less energy, when the flow of electricity to them is reduced. Put another way, higher voltages generally make people and businesses use more energy than they need. Therefore, if voltage was "right-sized," residents would get enough power to run their appliances efficiently, but not so much that they use more electricity than necessary. This increased efficiency saves money and cuts pollution.
Over the past decade, voltage optimization has seen significant advancements. Improvements in sensors, communications, control algorithms, and information processing mean technologies now can monitor voltage levels throughout the distribution system, as well as make near real-time adjustments in response to changing conditions.
[Tweet "FirstEnergy Comes up Short on Pennsylvania Grid Modernization Plan"]
After receiving a federal grant, one of FirstEnergy's Pennsylvania subsidiaries, Met-Ed, recently tested new devices and approaches in order to optimize the voltage on its electric wires. Unsurprisingly, the utility found these practices cut peak demand, saved electricity overall, and reduced losses on its lines. Surprisingly, FirstEnergy has since abandoned the effort.
With such results, wouldn't a rational utility continue to use voltage optimization? After the $57-million Department of Energy grant, and the technology in place, the tool is nowhere to be found in FirstEnergy's plan. We suspect this is because it would mean selling less electricity to customers, which equates to less revenue.
Other utilities are seizing the opportunity
I've often described FirstEnergy as having a backward-looking approach. Rather than embrace modern technologies, it seems to allow the inefficient status quo to lumber along. Rather than eliminate waste, it seems to generate electricity for its own sake.
In contrast, consider ComEd, a Chicago-based utility that also received a federal grant. It found voltage optimization could reduce the need for almost 2,000 gigawatt-hours of electricity (enough to power 180,000 homes) each year at an amazingly low cost of less than two cents per kilowatt-hour. That's more than is achieved now from the utility's other efficiency programs, and translates to $240 million per year in savings for ComEd's customers.
While FirstEnergy felt threatened by efficiency, ComEd saw the opportunity to save people money and improve the system. It is interested in rolling out voltage optimization across its territory.
More and more utilities, in fact, are realizing voltage optimization is a lot less costly and risky than building new power plants and power lines.
More and more utilities, in fact, are realizing voltage optimization is a lot less costly and risky than building new power plants and power lines. The introduction of smart meters and advanced meter infrastructure – including microprocessor-based controls, modern sensor technology, and advanced software algorithms – enables utilities to virtually measure electricity use and vastly improve the efficiency of its flow. Combining this meter technology with voltage optimization allows utilities to:
reduce electricity demand at peak times (like during a heatwave),
improve efficiency throughout the power grid,
cut harmful air pollution,
improve electric reliability, and
integrate more renewable generation resources, like wind and solar.
These are benefits any utility should strive for, and FirstEnergy is hurting its customers by not taking advantage of voltage optimization. To pay for the proposed grid modernization improvements in its plan, the utility is also asking the PUC to implement a new charge (in the form of a rate increase), known as a distribution system improvement charge. Without voltage optimization, the Commission should not approve the rate increase either.
Leaving important grid modernization technology out of its strategy is another example of how FirstEnergy acts against customers' best interests when it benefits the company and shareholders to do so. Hopefully the Commission will require FirstEnergy to include voltage optimization, so Pennsylvanians can save money and have a cleaner, more efficient grid.