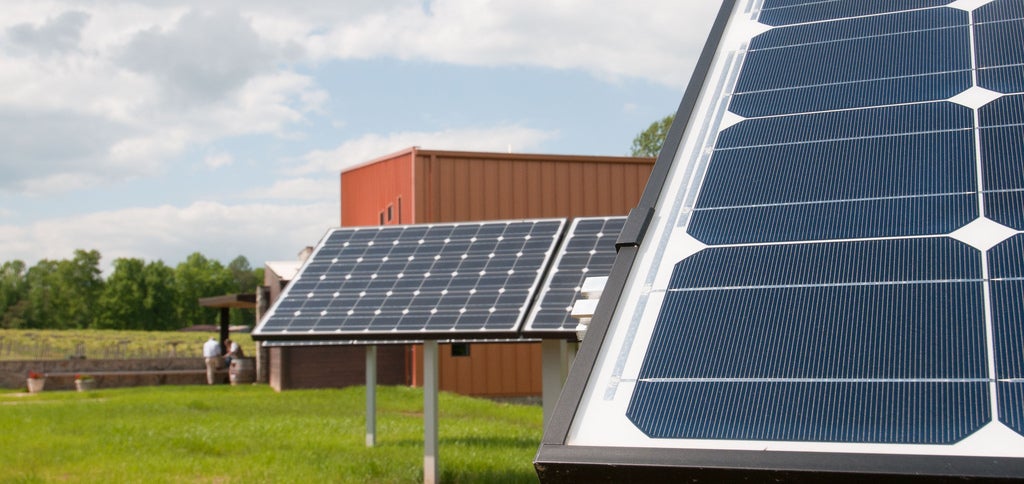 Growing up in eastern North Carolina was a great experience. Wayne County was my home, and I spent many weekends fishing for bass and hunting quail with my father on the family farm in nearby Bladen County. The time outdoors was great for character building, and visiting with relatives, friends, and elders in the community was equally important for understanding my heritage and the challenges my parents overcame.
You see, Bladen County is classified as a "persistent poverty county" by the National Rural Electric Cooperative Association, meaning the poverty rate has exceeded 20 percent of the population for the last 30 years. More than 25 percent of Bladen residents live in poverty. My family, friends, and elders were no exceptions. Despite the struggles, the personal connection to the land, water, and wildlife nourished and empowered the farming community.
When I joined Environmental Defense Fund (EDF) eight years ago, I seized the opportunity to find inclusive solutions to environmental problems. I started hunting for two different kinds of game: first, diversifying the traditional definition of environmental leadership and second, increasing access to clean, affordable energy for everyone. The two go hand-in-hand. Let me explain.
Diversifying environmental leadership
Historically, large environmental groups have not always focused on diverse partnerships or inclusive solutions. In fact, some would say we in the environmental community have fallen short of the mark. Times are changing.
At EDF, we are working harder to create solutions for environmental problems that deliver measurable benefits to diverse communities, including those that are economically distressed. Today, there's a new generation of leaders like me who focus on creating more inclusive partnerships that embrace new and different allies, such as rural communities and academic institutions that traditionally serve minorities. We recognize that no single entity can do all that is needed without powerful, diverse forces working together for transformational change.
[Tweet "Clean energy can help tackle rural poverty."]
Partnering with rural electric cooperatives
A significant action needed to address persistent poverty is access to clean, affordable energy. This is where EDF's partnership with rural electric cooperatives comes in. Rural cooperatives serve 93 percent of the persistent poverty counties in our country.
In 2012, we teamed up with Roanoke Electric Cooperative in Ahoskie, North Carolina, one of the most impoverished areas in the nation. One result of our work with the cooperative was a low-interest loan program that allowed homeowners to pay back loans for energy efficiency improvements on their utility bills using private capital. The loans were provided by a local, community-development financial institution. The money homeowners saved on electric bills offset the cost of the loans.
After launching the original program, Roanoke Electric identified an opportunity to expand it to accommodate more customers, including renters and those who could not originally qualify for a loan or acquire additional debt. Our collaborative effort earned the cooperative a $6 million loan from the USDA's Energy Efficiency Conservation and Loan Program to finance energy efficiency improvements and develop the Upgrade to $ave program.
Today, EDF is working with the North Carolina Justice Center, the Federation of Southern Cooperatives, the North Carolina Conservation Fund, the North Carolina On-Bill Working Group, and Interfaith Power and Light to scale the energy efficiency program to other rural cooperatives in North Carolina.
Meanwhile, EDF continues to advocate for community solar, prepaying electric bills, and other clean energy solutions. All help reduce energy costs and contribute to healthier energy choices, economic development, and the use of advanced technology in economically distressed areas.
Working with minority serving institutions
Minority Serving Institutions include historically black colleges and universities (HBCU), Hispanic-Serving Institutions, and tribal colleges and universities, including my alma mater, North Carolina Agricultural and Technical State University. These institutions have a long history of shaping social and economic policies affecting their students and communities.
Many are using their platform as community leaders to tackle climate change, through efforts like HBCU Climate Change Consortium, organized and led by Dr. Robert Bullard, widely recognized as a founding father of the environmental justice movement.
Back in 2009, EDF realized that building strong ties with these institutions could help them improve energy efficiency, save money, and educate the next generation of environmental leaders. Our work started with two campuses and quickly spread to nearly 40 Minority Serving Institutions across the country. All told, the campuses have identified $6.9 million in annual energy savings opportunities by working with EDF Climate Corps – a unique fellowship program that matches top graduate students with public and private organizations to identify energy savings. Students like Tyrone Davis learn about reducing carbon pollution by seeing results first-hand on their campuses, and they carry that knowledge back home and throughout their careers.
The work with rural electric cooperatives and Minority Serving Institutions are just two examples of inclusive clean energy partnerships. I am pleased to see leadership in Washington, D.C. make progress on a promising anti-poverty plan – shifting more resources to counties like Bladen with persistent poverty and serious energy challenges. I look forward to finding ways to integrate creative energy solutions into the national dialogue. We each have a role to play.
Photo source: Flickr/U.S. Department of Agriculture