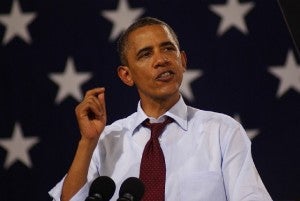 In his final State of the Union address last night, President Obama did not spend any time bragging about his signature environmental achievements, such as the Clean Power Plan or the Paris climate accord. Instead, he highlighted the need for a more flexible electric grid in order to accelerate America's transition to a clean energy economy, noting that, "Rather than subsidize the past, we should invest in the future."
But some climate deniers and industry leaders alike are stuck in the past, and do not share Obama's enthusiasm for a clean energy future. They argue that this path will cost too much and have a devastating impact on our economy. We've heard this argument before, and it doesn't hold true.
[Tweet "State of the Union recap: We can afford Obama's clean energy legacy"]
In a recent blog post by my colleague, Graham McCann, expands on this further, showing how past major environmental programs – like the life-saving Mercury and Air Toxics Standards, which are providing crucial reductions of toxic air pollutants including mercury, hydrochloric acid, and arsenic from our nation's power plants – have encountered similar overblown economic arguments from industry, and how industry has almost always been wrong. How do we know this?  The numbers don't lie: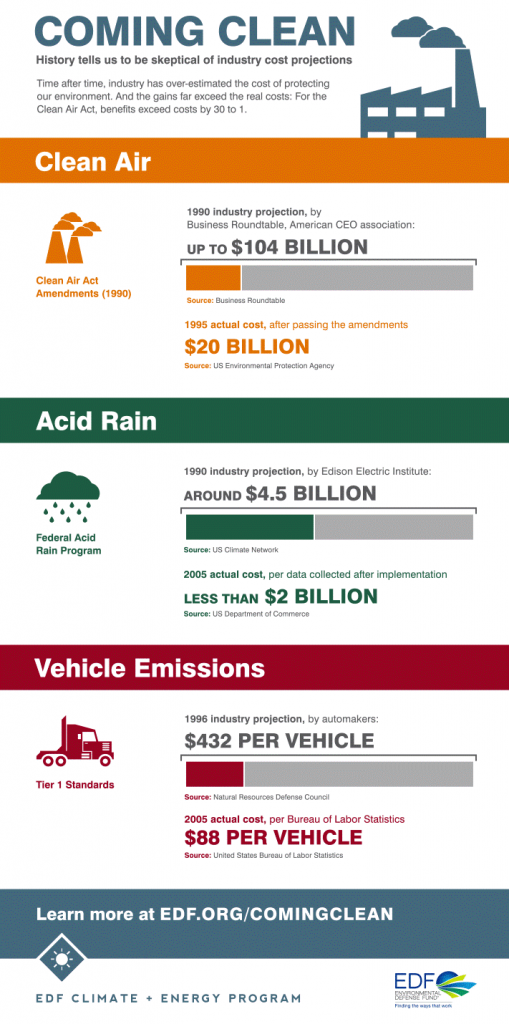 Another way to look at this is argument is from the perspective of consumer spending. The U.S. Bureau of Commerce has collected data since 1959 showing what percentage of income consumers spend on electricity each year. This data shows that electricity prices today are near an all-time low as a portion of consumers' budgets.
Time and time again, the benefits of environmental protections have greatly surpassed the costs. For the Clean Air Act, benefits exceeded costs by 30 to 1. Technological improvements such as more efficient power plants and appliances, and electric grid improvements, have greatly reduced the projected compliance costs.
The Clean Power Plan will actually save American families money – an average of $85 on annual energy bills by 2030, when it's fully implemented. And, of course, we have to consider the rising costs of the damage caused by climate change. A recent Citibank study confirms that the comparative cost of transitioning to a clean energy economy is cheaper to implement than continuing down the self-destructive path of "business-as-usual." By transitioning to a clean energy economy we will save an estimated $1.8 trillion by 2040 – and we'll have a much cleaner, healthier planet to boot.