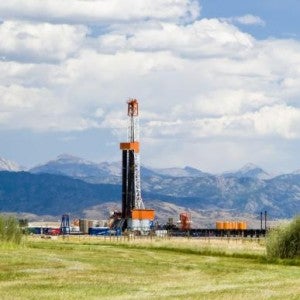 Last weekend the Western Governors' Association (WGA) joined a growing chorus of groups recognizing the importance of action to reduce methane emissions from the oil and gas sector. In addition to being the primary component of the natural gas sold at market, methane is a potent heat-trapping pollutant that is responsible for about 25 percent of current warming patterns. As the resolution states:
            "Western Governors recognize the environmental benefits to reducing methane emissions and the opportunities for beneficial use of the natural resource."
Western governors stepping up on this issue sends the strong message that state leaders and regulators recognize the need to cut emissions of a potent climate pollutant and stop waste of a finite natural resource. The western region is a major center of domestic oil and gas production and these governors understand action to reduce methane emissions means more natural gas will stay in the pipe, benefitting end users and state economies. The west is also already seeing the impacts of a changed climate through droughts and wildfires, again pointing to the need to address this potent climate pollutant.
The WGA resolution rightly recognizes that western states have been among the foremost leaders on this issue. Colorado led the nation last year in becoming the first state to directly regulate oil and gas methane pollution. California recently passed legislation to address leaks from aging natural gas pipelines. And Wyoming is also considering new air rules in its Upper Green River Basin that include strong leak detection and repair requirements on existing well sites and compressor stations.
More must be done to ensure these strong methane actions are implemented evenly across the country. But the western governors are right to assert that their leadership and on-ground experience should inform future federal methane actions now being considered by the Environmental Protection Agency and Bureau of Land Management.
This WGA resolution joins ongoing efforts from the National Governors Association's (NGA) Policy Forum on Responsible Shale Development and the Environmental Council of the States' (ECOS) Shale Gas Caucus. Taken together, WGA, NGA, and ECOS action is yet another sign that governors and state environmental regulators are increasingly seeing methane action as important if we want to address climate change and reap the maximum economic benefits of our natural resources.
As the old saying goes: once is a fluke, twice is a coincidence, but three times is a trend.