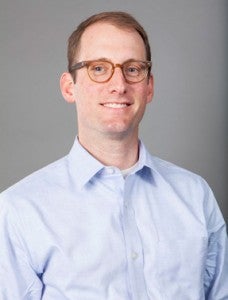 Business is booming right now for the American oil and gas industry, which has fueled economic growth in major oil and gas producing states, including Wyoming. But what will happen when the music stops? When the boom cools – as booms inevitably do ­­­– will states be left holding the bag?
Too often, that has been the pattern. A problem acutely illustrated by the issue of "orphan wells." When oil and gas companies walk away from wells that are no longer producing oil or gas at economic levels, states (meaning, taxpayers) are typically the ones left responsible for addressing risks from these wells. Until old oil and gas wells are properly plugged and surface sites remediated, they pose contamination risks to groundwater supplies, as well as safety risks to landowners and wildlife.
Plugging and remediating wells can be expensive business, and when the bottom falls out on commodity prices it has been too easy for operators to declare bankruptcy and walk away – sticking taxpayers with the tab for plugging and remediation. It is imperative that states ensure they have the financial resources to address orphan wells and the ability to hold producers financially accountable when problems occur.
Wyoming is one state wrestling with this issue. The state currently estimates it has at least 1,200 orphan wells, the unfortunate residue of a boom and bust in coal bed methane development, and the state estimates the number could climb as high as 5,700.  At its current rate, it would take the state 317 years to plug and remediate all these sites.
As a first step to tackle this problem, Governor Matt Mead  recently proposed a plan  that sets aside $3 million to address the state's backlog of orphan wells and includes strong measures such as:
Developing an aggressive, prioritized four-year schedule to properly plug orphan wells
Identifying and resolving data gaps at the Wyoming Oil and Gas Conservation Commission (WOGCC) and U.S. Bureau of Land Management (BLM) that make a full accounting of orphan wells difficult
Reviewing bonding levels to ensure producers are putting up adequate financial resources for the state to address these wells in the case of default
The Governor's proposal is a good, aggressive first step toward addressing Wyoming's orphan well problem; and with some key improvements advocated by EDF and the Wyoming Outdoor Council (WOC), this effort could become a model for other states with similar problems. Things like the state reviewing and identifying multiyear funding sources – such as an increase in the mill levy or conservation tax – to fund this needed work going forward and prohibiting future permits/leases for "bad operators" who have pulled up stakes on wells in the past.
Continuing this funding is especially important. Current estimates state Wyoming's orphan well problem could cost as much as $32 million to solve, making the proposed $3 million a good down payment but in need of further financial support. To its credit, the Petroleum Association of Wyoming has come forward in support of raising the conservation tax and using those funds to help plug orphan wells.
Ultimately, it will take a comprehensive and well-managed program to get the state on track toward clearing the orphan well backlog and ensuring all operators are held accountable to prevent this problem from escalating further. EDF and WOC will remain engaged in this issue as its funding is considered in the state legislature and as potential regulatory hearings proceed at the WOGCC in the coming months.
American oil production rose by a record of almost a million barrels a day in 2013 according to new estimates from the International Energy Agency. Meanwhile, the WOGCC reports it received a record number of applications for permits to drill in 2013. Times are good for oil and gas, making now the perfect time to address these orphan well problems once and for all.