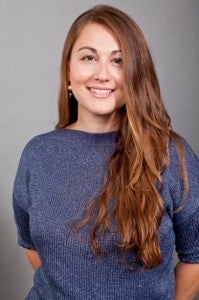 Last month, while I was speaking at the 7th Annual Platts Texas Energy Markets Conference in Houston, I missed out on celebrating a very important milestone here in Austin: The grand opening of the Pike Powers Laboratory & Center for Commercialization! The ribbon cutting on June 11th brought over 150 people, including "leaders from major technology firms, like Dell, Intel Corporation, Schneider Electric and National Instruments, along with representatives from the U.S. Department of Energy." Named after the godfather of Austin's technology scene, Pike Powers is located in the Mueller community in the shadow of the former air traffic control tower. As the research arm of Pecan Street Inc., the lab will be the "nation's first non-profit smart grid research laboratory, serving as an elite industry-caliber facility for members of the Pecan Street Research Consortium."
Priorities
Pecan Street is inviting startup firms to take their questions and challenges and incorporate them into the mission of the lab, which is driven by three priorities: commercialization, research and education.
Commercialization: Pecan Street provides a pathway for companies and utilities to test and demonstrate innovative technologies in a controlled environment and bring advanced products to market, such as new electric vehicle chargers. The lab will also conduct field-testing on technologies, such as set-and-forget home energy management tools, to ensure that products are properly evaluated before hitting the shelves.
Research: The lab's state-of -the -art testing facility will bring together member companies, entrepreneurs and researchers to conduct research using the most robust set of consumer energy data in the country. The lab (literally) opens the door for exploration that will help modernize the way we create, transport, manage and use energy.
Education: Thanks to the many contributors who provide financial support, Pecan Street is able to fund scholarships and stipends for university students to support research and grow into thought leaders among the smart grid community. The result: Effective educational materials that will teach entrepreneurs, policymakers and other key stakeholders about the smart grid and energy conservation. Pecan Street's education focus goes beyond traditional research, as it will also include Science, Technology, Engineering and Mathematics (STEM) Educationcomponents for college and high school students studying energy, wireless and consumer electronics.
Bells & Whistles
According to Pecan Street, the new lab would make any research facility feel 'green' with envy.  With "nearly 80 TB of high speed Dell computing systems, based on Intel® Xeon® processors and sophisticated National Instruments and Schneider product testing equipment as well as near real-time analytics powered by the Intel® Distribution for Apache Hadoop", the Pike Powers Lab is ready to take on the challenges (and thrills) that come with testing big data, solar panels, natural gas fuel cells, energy storage, electric vehicle charging and much more.
"We can test, verify and help develop almost anything with an on-off button," said lab director Scott Hinson. "I've been working in product development and testing for over a decade, and I've never seen anything like it."
The lab's Chief Technology Officer, Bert Haskell, boasts: "We built the Lab as a sophisticated facility where companies can test their innovations, improve their performance and obtain independent performance reports that they can show to customers and funders."
At the ribbon cutting ceremony, the man himself, Pike Powers, summed up the larger mission of the lab in a way only he can: "We're going to innovate, we're going to create, we're going to jazz this sucker up and keep right on going. We're going to disrupt, we're going to converge, whatever it takes…to make new things happen."
Click here for a slideshow of the opening!