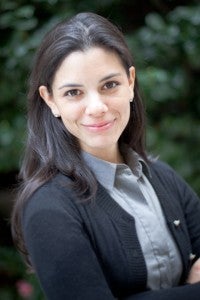 Last week, Hawaii passed a landmark bill, SB 1087, which will allow the state to create and issue a "Green Infrastructure Bond."  This bond structure will secure low-cost financing for a variety of clean energy installations, with a focus on reaching populations that cannot afford or do not have access to these energy saving improvements today.  The bond proceeds will be used to fund an on-bill program currently under development at the Hawaii Public Utilities Commission (PUC).  The on-bill program, which is very much in line with EDF's recommendations for on-bill repayment (OBR), will provide access to low-cost financing for clean energy projects for residential and small commercial customers.
The bill's intent is to use this low-cost capital to expand access to affordable clean energy for all of Hawaii's consumers, acknowledging that "Existing programs and incentives do not serve the entire spectrum of the customer market, particularly those customers who lack access to capital or who cannot afford the large upfront costs required-thus creating an underserved market."  Funding projects with a focus on serving populations that do not have access to other means of financing is especially important in the Aloha State, where electricity rates are the highest in the nation.
The state will issue the bonds and then repay bondholders with funds collected from a utility surcharge, providing a secure form of repayment.  The framework enables a portion of the existing Public Benefits Fee (PBF), currently charged to customers, to be redirected so that overall customer bills are not expected to increase.
Raising low-cost capital secured by utility surcharges is not a new concept – in fact, it is a tried and true structure.  Often referred to as 'rate reduction bonds,' or RRBs, this form of financing has enabled utilities to recover the costs of 'stranded' or 'uneconomic' assets over time, at a funding rate lower than the utilities' cost of funds (thus benefitting customers).  To date, U.S. utilities have issued over $40 Billion in RRBs.
What sets Hawaii's new "Green Infrastructure Bond" apart from other RRBs is the fact that the low-cost capital will exclusively provide financing for distributed, clean energy projects like installing solar panels and energy efficiency upgrades.  Providing this funding, while at the same time laying the foundation for a successful on-bill financing program, results in a powerful combination that will expand access to underserved markets without leaving the State asking, "If we build a program, will the lenders come?"
In fact, through the deployment of this innovative program and financing structure, Hawaii can collect performance data to help private capital evaluate the opportunity to participate.  Ultimately, scalable private capital would be able to offer clean energy financing even further down the credit spectrum, providing the upfront costs that would enable widespread adoption of clean energy.
Mainland states, many of whom are considering their own forms of clean energy financing, are looking to Hawaii to get it right.  At the end of the day, don't we all want to live in a clean energy paradise?