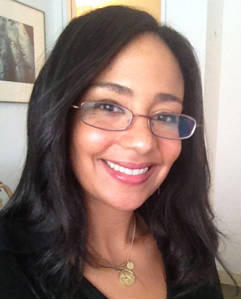 On April 1, Illinois' largest utilities, ComEd and Ameren Illinois (Ameren), updated their plans to launch one of the nation's largest electrical grid upgrades, a $3.2 billion project that will set the stage in Illinois for how utilities and customers interact in the future.  The ComEd and Ameren plans provide new detail on how they intend to replace the aging Illinois grid and begin to transform it into a digital smart grid capable of monitoring customer and environmental benefits.  EDF and Citizens Utility Board (CUB) teamed up with both utilities to create twenty new benchmarking metrics that will measure how the utilities deliver benefits to consumers and improve their performance annually. 
To elaborate, such metrics include reductions in peak energy demand, increased adoption of renewable energy, such as solar power, wide-spread implementation of smart energy devices and diminished greenhouse gas (GHG) emissions, among others.  In addition, ComEd and Ameren have elected to work with EDF and CUB to develop new and better ways to measure how smart grid technology can help reduce GHG emissions and electrical inefficiencies.  Using smart grid devices to precisely measure GHG and line loss is technically challenging, but key to unlocking the promise of smart grid technology.
When customers are empowered with the knowledge and tools to control their own energy usage, they are also empowered to save money on their utility bills.  As CUB Executive Director David Kolata points out, "A smart grid begins with smart policy. These new metrics will help bring the power grid into the 21st century more quickly and cost-effectively, ensuring that consumers see the benefits in the form of lower electric bills."
To take full advantage of the $3.2 billion project, born out of the Illinois Energy Infrastructure Modernization Act of 2011, ComEd and Ameren must go above and beyond the business-as-usual utility metrics.  Utility metrics to date have commonly focused on general measures to gauge customer benefits, such as customer awareness survey completions and number of customer outreach events attended.  These new tracking mechanisms go further in that they will allow the utilities to track and report where customers are realizing the benefits of electric grid improvements, and the extent to which they are participating in these opportunities.  This includes measures like the number of customers who can directly access their own energy usage data and the time it takes to connect renewable energy resources, like solar power, to the electric grid.
There is, however, more work to be done.  The current grid is aging and polluting.  We need more clean and renewable energy on the grid, including energy efficiency and demand response.  To make this happen, our meters and other interfaces must show us detailed and specific information about how our own energy use impacts our environment and health in real time.  Right now, it is difficult if not impossible to see how our personal and regional energy use directly impacts our neighborhoods and our planet.  Smart grid technology can help to lift the veil and show us all the ways to reduce the pollution we create, save money and lessen the environmental footprint of the grid.
The good news for now: These new metrics will help ComEd and Ameren ensure that their smart grid investments deliver environmental and economic benefits to customers in the form of cleaner air and reduced energy costs.
EDF hopes that these metrics will serve as models for other utilities around the country looking to modernize their aging energy infrastructure and realize the full potential of a smart, "green" electric grid.
The metrics and tracking measures discussed above include:
Customers enrolled in Peak Time Rebate, Real Time Pricing, and other dynamic/time variant prices
Customer-side-of-the-meter devices sending or receiving grid related signals
AMI Meter failures
AMI Meters replaced before the end of their expected useful life
Customers with net metering
Customer premises capable of receiving information from the grid
Peak load reductions enabled by demand response program
Customer Complaints
Reduction in Greenhouse Gas Emissions enabled by smart grid
Distributed generation projects
Load served by distributed resources
System load factor and load factor by customer class
Products with end-to-end interoperability certification
Network nodes and customer interfaces monitored in "real time"
Grid connected energy storage interconnected to utility facilities at the transmission or distribution system level
Time required to connect distributed resources to grid
Voltage and VAR controls
Grid assets that are monitored, controlled, or automated
Customers connected per automated circuit segment
Improvement in line loss reductions enabled by smart grid technology