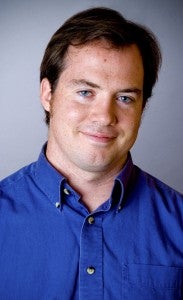 On the heels of our blog post last week, showing how competitive wind and solar power have become in recent years, is news of possibly the cheapest solar deal yet in the U.S. (that we know of publicly, at least).  Even more interesting is the fact that the deal was made between Texas-based El Paso Electric and First Solar, an Arizona-based solar manufacturer.  While it's a little sad that a Texas-based company has to go to New Mexico to build solar, it's at least heartening that they could partner with a U.S. company to get the project done.  First Solar has been one of the leading solar manufacturers for several years, and last year their suite of projects made them the #2 solar panel supplier in the world (up from #4.) 
Marty Howell, the City of El Paso's Director of Economic Development and Sustainability, said that "El Paso Electric's recent solar contract with First Solar is another example of our great partnership with El Paso Electric and how El Pasoans are working together to make our community more sustainable."
This new 50 megawatt (MW) project in New Mexico comes in at 5.79¢/kilowatt hour (kWh), which is almost half the cost of a new "advanced" coal power plant (12-14¢/kWh), according to the Energy Information Administration.  It is helpful to note that the deal did benefit from subsidies, as detailed in an article by Renewable Energy World, including the Investment Tax Credit (ITC) – which provides renewable energy projects with a tax credit equal to roughly 30 percent of a project's costs.  If we were to remove that credit and the benefit of local incentives, the project would come in right around the cost of a new advanced coal plant, even if the coal plant lacks carbon capture and storage technology.
Time will tell whether this deal is an exception or the new rule, but growing signs of price parity for solar power, and the continued growth of competitive wind energy, consistently point to a critical shift in our energy infrastructure.  With continued declines expected in both wind and solar prices, this First Solar project seems more likely to become the norm than not.  The only question is whether utilities and regulators are ready for such rapid growth in wind and solar power. 
In New Mexico, they certainly seem to be ready.  However, in many other states, including El Paso Electric's home state of Texas, that's still an open question.