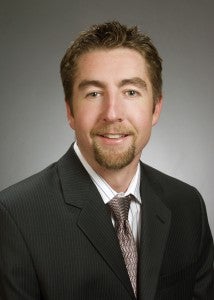 Last week, I, along with several other Envision Charlotte Board Members travelled to visit the Pecan Street smart grid project in Austin, Texas.   We hope this will be the start of a recurring "exchange program" between the two cities for sharing of information and best practices related to smart grid deployment.  There are significant differences between the two projects.  Pecan Street is focused on the residential sector; Envision Charlotte on commercial office buildings.  Envision Charlotte is deploying innovative behavior change, social networking and employee training to reduce energy use, while Pecan Street is heavily focused on technology solutions. 
But, there is also a lot in common.  Both organizations desire to reduce energy use and find alternatives to our outdated energy system.  Both believe that smart grids and energy efficiency can be cost effective and drive economic development.  Finally, both groups are rigorously measuring the impacts of their actions. 
What we saw in Austin was very cool.  We started by visiting a home in the Mueller neighborhood, a playground for testing the latest in home energy management and appliances.  In one house's garage was a wireless energy monitor that connects to the home's circuit breaker box and allows homeowners to view real time energy use from different appliances and lighting systems in the home.  Residents now know exactly how much it is costing them to make coffee each morning – or power up their flat screen TV. 
Also in the garage was a Chevy Volt, along with four charging stations from different manufacturers (according to Pecan Street staff, they all perform roughly the same).  Up on the roof was a series of solar panels, whose every watt is being recorded to learn important things about installation location, potential for offsetting peak generation, and storage solutions.  Although each of these technologies are impressive on their own, only when operating together do they represent the next generation of home energy management where consumers have complete knowledge and control over their energy choices.  It's pretty empowering.
This innovative project didn't happen accidentally.  It came about through lots of perspiration from their Executive Director and former Austin Council Member Brewster McCracken; design recommendations from hundreds of folks in the private sector, local community and NGOs (including EDF); prodigious fundraising; and hard work from staff, board members, and participating companies.  Some of my key takeaways from the trip are as follows:
Residential Technology Still a Wild West – Unlike the commercial building automation universe, where users have more experience integrating energy management and building systems to speak the same code and talk to one another, residential systems are still in their infancy and competing languages make it extremely difficult to get different pieces of hardware to talk to one another.  Pecan Street will often need to write new code or develop other workarounds to get vendor equipment to work as described.  This is one of the reasons why EDF has joined the OPEN network, to help ensure that smart grid investments in different states maximize interoperability.
The Incredible Power of Data – Pecan Street collects a data point from each home circuit every 15 seconds.  With dozens of circuits per home and hundreds of participating homes in the Mueller development, the Pecan Street project has rapidly approached billions of discrete pieces of data that can be captured, sorted and analyzed.  Although a challenge to work with data sets this large, once properly harnessed, they provide incredible insights to consumers, utilities, researchers and policymakers on energy use.  Pecan Street can see exactly what happens to the grid when someone opens their refrigerator or micro-waves dinner, and use that information to develop strategies for homeowners that will reduce energy use and improve reliability.   
Test Technology, Scale, Inform Policy – Pecan Street is unique in its approach in several ways, but one of the most significant is that it enables a technology to policy pathway.  Pecan Street's test labs experiment with the latest in home energy management technologies, present those solutions to homeowners in the Mueller neighborhood for adoption and enable EDF to identify regulatory or policy mechanisms that can further accelerate smart grid investment.  As an example, last year EDF was able to help secure provisions in a Texas energy bill that enable demand response programs and payments for utility customers.  This technology to policy approach is something that Envision Charlotte will need to reach our ambitious 5-year, 20% energy reduction goal.
All in all, it was an incredible trip.  Over the coming years, as Envision Charlotte develops more programs and scales its impact, we hope to repay the warm hospitality of Pecan Street by hosting their team in Charlotte and sharing what we have learned.  We'll promise good conversation, great BBQ and a continued devotion to collaboration.