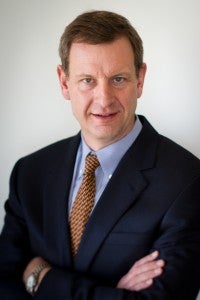 Report from the American Council for an Energy-Efficient Economy (ACEEE) Energy Efficiency Finance Forum
This week, I had the pleasure to attend and speak at ACEEE's annual conference on energy efficiency finance.  Almost 250 executives were in attendance from banks, ESCOs, project developers, venture capitalists, asset managers, property owners/managers, utilities, government officials and nonprofits. 
Key takeaways included:
Commitment from Banks – Despite a lack of meaningful revenue to date, senior bankers from JP Morgan, Wells Fargo, US Bank, Deutsche Bank, Bank of America and Citi all reiterated their commitment to develop low-cost financing solutions for energy efficiency retrofits.  Marshal Salant of Citi did lament that, to date, the number of conferences far exceeds the number of deals, but he was hopeful that we could soon reverse the situation as he, and others, have an attractive pipeline of projects that they hope to close in coming months.
On-Bill Repayment will play a key role – EDF has been working to establish an On-Bill Repayment (OBR) program in California to finance retrofits through the utility bill.  Several speakers expressed hope that OBR may provide the credit enhancement and flexibility necessary to provide low cost financing for the residential and commercial sectors.  I had a chance to speak with representatives from each of the large California utilities at the conference.  While the utilities still have substantial concerns about the OBR proposal, I was pleased with the constructive nature of the dialogue.
EE Financing will be Available – Citi shared a chart indicating a wide range of financing vehicles that they believe are workable and either available today or in the near future.