Last week, I wrote about energy efficiency's role in greenhouse gas standards for power plants and the reality behind the "Job killing EPA regulations" sound-bite.  The recently announced new fuel economy and greenhouse gas standards for light vehicles provides further evidence that the reality of Environmental Protection Agency (EPA) regulations is job creation, not job destruction.
According to the government, the "proposed program for model year 2017-2025 passenger cars and trucks is expected catalyze demand for currently-available, innovative technologies including advanced gasoline engines and transmissions, vehicle weight reduction, lower tire rolling resistance, improvements in aerodynamics, diesel engines, more efficient accessories, and improvements in air conditioning systems. The standards should also spur manufacturers to increasingly explore electric technologies such as start/stop, hybrids, plug-in hybrids, and electric vehicles [and] … includes a number of incentive programs to encourage early adoption and introduction of "game changing" advanced technologies, such as hybridization for pickup trucks."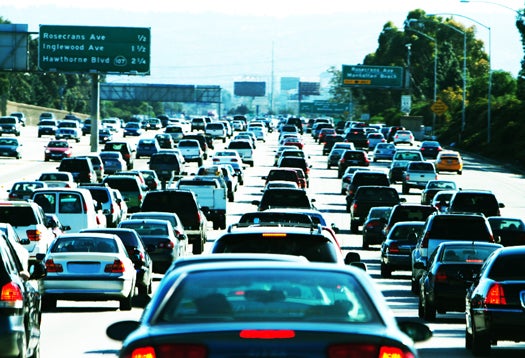 U.S. auto companies are already investing in these new technologies as the best bet to gain market share in the world economy.  The Energy Department's battery program (an investment of $2.4 billion in 48 advanced battery and electric drive projects) is ensuring that the U.S. supply chain is ready so that we don't just buy batteries from Japan and others.  According to the Department of Energy (DOE), the United States is on track to achieve a 40% share of global capacity to produce lithium-ion batteries for vehicles by 2015.  An assessment of the battery value chain by Duke University shows at least 50 U.S.-based firms are involved to date, with 119 locations in 27 states performing manufacturing and research and development (R&D). 
We have leading material science experts in Dow, Dupont and 3M that can help design new composite materials to help meet the need for less weight.  The 70,000 tire workers would love to have a chance to make the most efficient, low rolling resistant tires- and then sell those tires to the rest of the world.  A second value chain assessment of hybrid vehicle technology shows U.S. firms dominating the hybrid market for medium and heavy-duty trucks, putting the U.S. in a great position to develop hybrid light duty pick-up trucks. 
At every turn, there are job creation possibilities.  What the EPA and Department of Transportation (DOT) proposal does is ensure that the market for efficient vehicles is a strong and vibrant market, one that grows jobs at every turn.  Furthermore, ensuring that U.S. firms have enough customers today – the key ingredient to growing a healthy business – is the only way to compete in the global markets of tomorrow.   EPA regulations maintain auto jobs and create new jobs in sectors such as battery manufacturing.  Now, the new battery plant by A123 Systems lithium ion in Livonia, Michigan won't have to fire the 300 new workers it just hired. 
For consumers, these improvements would save an average of up to $6,600 in fuel costs over the lifetime of a model year 2025 vehicle for a net lifetime savings of $4,400 after factoring in related increases in vehicle cost. Overall, the net benefit to society from this rule would total more than $420 billion over the lifetime of the vehicles sold in model year 2017-2025.  No lost jobs here.
In sum, this is what "job killing EPA regulations" look like in the real-world.