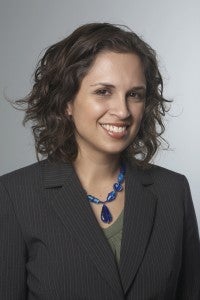 A 29-year old computer scientist, Shwetak Patel, was one of this year's 22 individuals to receive a 'genius award' given out by the MacArthur Fellows Program. (He was also one of the youngest.)
Patel pioneered simple ways for households to monitor and manage how much water and energy they use from specific appliances and fixtures. His approach uses tiny, wireless sensors connected to: a home's central utility hookups; existing infrastructure — such as gas lines and electrical wiring; and a smart machine that analyzes activity patterns of each appliance. When combined, the sensors help consumers measure how much energy and water they use and identify ways to be more efficient.  
Innovations like these that focus on managing and reducing energy use are desperately needed. A report just released by the Energy Information Administration (EIA) predicts that global energy use will rise 53% by 2035, boosting energy-related carbon dioxide emissions by 43%.
Innovations like Patel's can keep that growth in demand and emissions in check, while saving huge amounts of money for American families and businesses. For example, Since EDF launched our Climate Corps Program in 2008 – which places specially-trained MBA and MPA students in companies, cities and universities to build the business case for energy efficiency – our Climate Corps fellows have unearthed energy savings totaling more than $1 billion over their projects' lifetimes.
Improving energy efficiency is in fact the easiest, least expensive and fastest way to reduce energy use and carbon emissions, according to Pulitzer-Prize winning author and oil expert Daniel Yergin. The New York Times called his new book about energy, The Quest, "necessary reading for C.E.O.'s, conservationists, lawmakers, generals, spies, tech geeks, thriller writers, ambitious terrorists and many others." In it, he "focuses on the importance of thinking seriously about one energy source that 'has the potential to have the biggest impact of all.' That source is efficiency…More efficient buildings, cars, airplanes, computers and other products have the potential to change our world."
Advances like Mr. Patel's are part of a broader move to a "smart grid," which uses information technology to make every part of the electric system more efficient.
So, to Mr. Patel, our Department of Energy, the utilities and clean tech companies that are inventing smart grid and other  technologies and services that let us do more with less electricity, and to the individuals and companies that are adopting those cleaner, cheaper alternatives, EDF congratulates and thanks you for your efforts. 
Your focus on industry-leading innovations is helping us change our world.