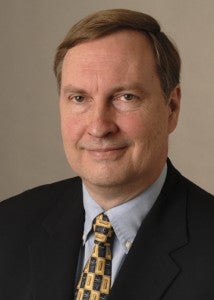 I wrote last month that Texas House Energy Committee Chairman Jim Keffer, sponsor of a measure that would require oil and gas drillers to tell the public what chemicals are added to hydraulic fracturing fluid, said "the world is watching" to see how Texas handles the issue. There has been a lot to see. The House approved a disclosure bill "on second reading" yesterday afternoon and may vote later today to send the measure to the Senate. Meanwhile, the Senate Natural Resources Committee held a hearing this morning on a nearly identical bill, SB 1930, filed just a few days ago by Senator Jane Nelson.
Despite predictions in many quarters that Texas would never pass a bill requiring frac chemical disclosure, passage is a real possibility. The current version of the bill leaves several things to be desired, and at this point EDF is withholding support. But EDF, Sierra Club, Environment Texas and a number of other environmental advocates agree that this is landmark legislation even in its current form.
The legislation is not the "plug-and-play" model for other jurisdictions that I had hoped for, but it is landmark legislation nonetheless.
Three things in particular are worth noting:
First, virtually the entire oil and gas industry in Texas has come to recognize that voluntary disclosure efforts will never be enough to resolve this issue – regulation is required. All of the major industry associations now support mandatory disclosure, as do a long list of individual companies. In contrast, until recent weeks – and even days – only a handful of companies were on record supporting meaningful disclosure requirements. EDF applauds this development, and we especially applaud those who came out in support of mandatory disclosure early in the process. The early supporters are listed below.
The second thing notable about the legislation is that industry and Texas public officials have recognized that disclosure cannot be limited to chemicals currently known to be hazardous in the workplace – all chemicals used in frac fluid additives must be subject to disclosure, not just chemicals required by the Occupational Safety and Health Administration (OSHA) to be listed on Material Safety Data Sheets (MSDS). The failure to include non-MSDS chemicals is one of the major limitations of the voluntary chemical registry recently launched by the Ground Water Protection Council and the Interstate Oil and Gas Compact Commission.
Third, the Texas bill authorizes landowners to challenge trade secret claims. At the beginning of the session, this didn't seem to be in the cards.
It is not at all certain that Texas will end up with good disclosure rules. The bill might not pass or rules implementing the legislation could turn out to be weak. And some aspects of this legislation will prove troublesome even under the best of circumstances. But can what has happened in Texas help other jurisdictions get their rules right? Absolutely.
Here are the companies that deserve special applause for breaking ranks with their peers and expressing early support: Apache, Anadarko Petroleum, BG Group, El Paso, Encana Natural Gas, EXCO, Linn Energy, Petrohawk Energy, Pioneer Resources, Range Petroleum, Southwestern Energy, and Talisman Energy. A letter this group wrote to Chairman Keffer on May 6th is well worth reading.