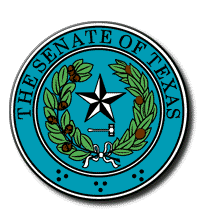 Today, Senator Watson led the Senate in passing its most important renewable energy bill this session: SB541. The bill is an expansion of the incredibly successful Renewable Portfolio Standard (RPS) that has been the flagship policy for renewables in our state for the last 10 years. 
Ten years ago, Texas was ranked 4th in the nation for wind energy and only had 7 percent of the nations wind capacity.  Now, we are the nation's leader with 28 percent of the wind market, and at a net benefit to Texas electric consumers. If Texas were a country (since some seem to want it that way) we would be ranked 6th in the world in wind power—behind the rest of the US, Germany, Spain, India and China. Now, with the Senate passage of this 1,500 MW renewable energy bill, industry insiders agree we are poised to have exactly the same success with solar power.
The truth is, almost everyone supports this bill and the few who don't are referencing outdated information and misrepresented data to support their contention that renewable energy would cost Texans too much without acknowledging any of the proven benefits. The PUC has shown that large amounts of "free fuel" renewable energy, reduces electric market prices in Texas. Additionally, the Texas General Land Office estimates more than $209 million could go to the Permanent School Fund from renewable energy, more if this RPS is passed.  These benefits, along with the savings from reduced CO2, NOx and SO2 emissions, add up to a big bonus for Texas consumers. Did I mention the estimated 123,000 jobs this policy will help bring to Texas?
Even the Texas Association of Manufacturers (TAM) has hopped on the RPS bus as our best chance to bring solar manufacturing jobs (that are currently going to Michigan, New York, Oregon and New Jersey) to Texas.  "Solar advocates tell us constantly that panel manufacturer X or Y was looking to Texas, but decided to go to other states because they have a better RPS or better incentives for production," said Luke Bellsnyder, executive director of TAM, in a New York Times post last week.  "I want solar manufacturers to come to Texas."
The Senate has given Texas a fighting chance to bring green jobs to the great Lone Star State. Knowing how important those jobs are to all Texans, I hope the House will do the same.