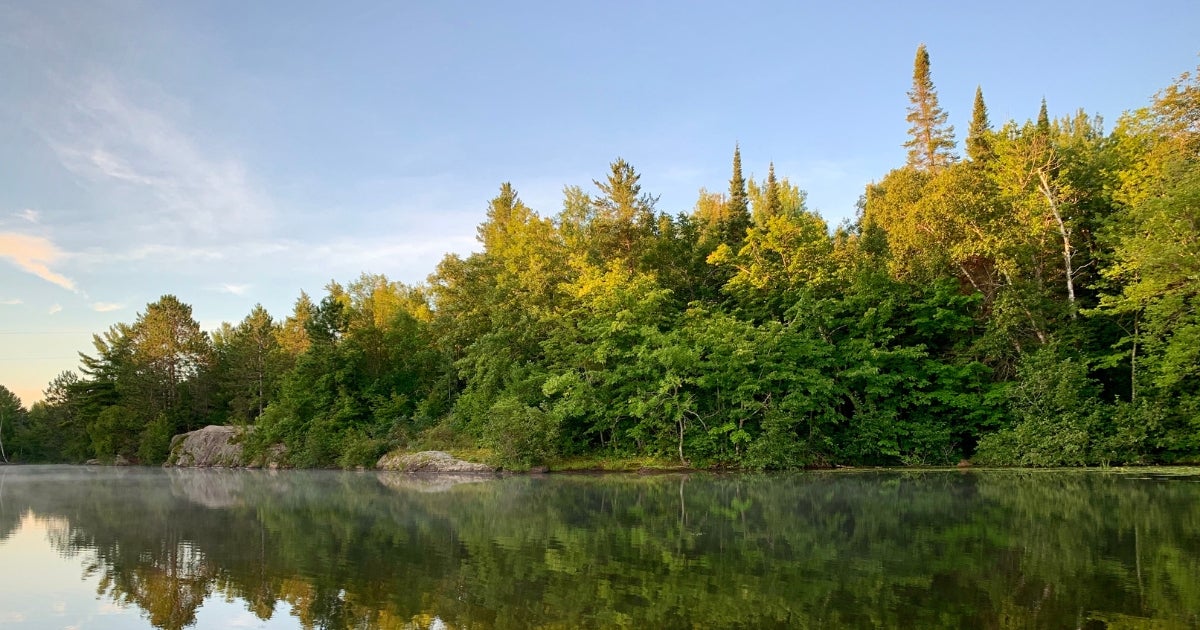 After the November election, Minnesota policymakers are now in the best position than they have ever been to take critical steps to put in place policies necessary to tackle climate change. In doing so, they have the opportunity to create good paying jobs, protect communities from harmful air pollution, and secure a safer future for all Minnesotans.
A recent poll, commissioned by EDF Action and conducted by Global Strategy Group, found broad support among majorities of Minnesotans for ambitious climate policies – including those that limit carbon pollution, encourage more use of clean energy, and reduce pollution from specific sectors such as transportation and agriculture. Majorities of Minnesota voters also want the Governor and state lawmakers to do more to support these and other climate policies.
As Minnesota lawmakers prepare for the upcoming legislative session in January, the results of this poll underscore how popular climate action is among the state's voters. Here are five key polling results:
1. There is widespread support for regulations to reduce carbon pollution in Minnesota
Large majorities of Minnesotans (63%) support putting limits on carbon emissions across all sectors of Minnesota's economy. Additionally, 61% of voters believe the state needs more regulations to protect air, water and climate.
2. Minnesotans see clean energy and climate action as good for the economy and creating good-paying jobs
When it comes to questions of how climate policies and regulations impact economic conditions in Minnesota, voters believe that they create more opportunities than challenges. Large majorities of voters (65%) believe that clean energy creates quality jobs and strengthens the state's economy, and similar majorities (63%) believe that more clean energy would save families money.
These perspectives contribute to the 76% of voters, including majorities across both parties, who have favorable opinions of clean energy. 71% of voters agree that Minnesota lawmakers should support policies that encourage more use of clean energy like wind and solar.
3. Minnesotans want more opportunities for climate-smart agriculture
Minnesotans agree that agriculture plays a role in addressing the climate crisis, with 68% of voters supporting the creation of opportunities for farmers and forest managers to get paid to change their practices in ways that allow Minnesota lands and forests to capture more carbon and reduce the impacts of climate change.
68% of voters also support strengthening regulations on large-scale farms to reduce the pollution that causes climate change and prevent pollution in our lakes and rivers
4. Minnesota voters believe the state should build on action at the federal level.
In addition to support for a variety of state-level climate policies, the poll also found that voters believe that the state needs to do more in the context of recent federal climate policies. After being informed of recent Supreme Court decisions limiting the EPA's ability to regulate some pollution sources, 63% of voters said that the state needed to do more to regulate air pollution. Similar numbers of voters (62%) see the recently-adopted Inflation Reduction Act as a great start, but they still believe that state lawmakers need to do more to reduce climate pollution.
5. Minnesotans feel climate impacts now
Minnesotans have seen firsthand the impacts of climate change. Recent data show that the average daily temperatures in northern Minnesota have risen by 7.3 degrees since 1895 — the largest increase of any region in the state. The state has also experienced record flooding that has damaged homes, businesses and infrastructure all while costing the state millions in repairs. 62% of voters agree that climate change is already having a serious impact on Minnesota's agricultural economy and rural communities, and 60% believe that climate change poses an increasing threat to the state's clean water supply.
So, where does Minnesota stand on climate action?
In 2019, Governor Walz signed Executive Order 19-37, reaffirming Minnesota's commitment to reduce emissions by at least 30% by 2025, as compared to 2005 levels, established more than a decade earlier as part of the 2007 Next Generation Energy Act. As a member of the US Climate Alliance, the state is also committed to pursuing a reduction of 50%-52% by 2030 and achieving net-zero emissions by 2050. These emissions reduction targets were developed based on what climate science tells us is necessary to put the US on a trajectory to reduce emissions at the pace and scale of ambition needed to avoid the worst impacts of climate change.
When the Minnesota legislature passed the Next Generation Energy Act in 2007, it included not only nation-leading pollution reduction targets, but also the nation's most ambitious renewable standard (25 percent by 2025 and 30 percent for Xcel Energy). In doing so, it established Minnesota as an early national leader in the fight against climate change. Since adopting this landmark climate bill, the state has passed legislation supporting nation-leading community solar; passed the Energy Conservation and Optimization Act to incentivize energy efficiency and building decarbonization; and finalized a rulemaking to establish Clean Cars Minnesota, increasing Minnesotan's access to low-emission and zero-emission vehicles in the state.
As a result of these and other efforts, Minnesota has made progress in the past 15 years toward bending its emissions trajectory downward. However, the state's own 2018 GHG Report showed that emissions had only declined by 8%, meaning the state is drastically off-track of its goals. Previous analysis by EDF showed that the state is off-track to meet the 2025 NGEA target — even by 2030.
With a changing landscape at the state legislature, a Climate Framework that lays out a vision for reducing emissions across the state's economy, and clear support among Minnesota voters for ambitious climate action, policymakers have a renewed opportunity and mandate to get the state on track to act boldly to reduce emissions in line with 2025 and 2030 targets.