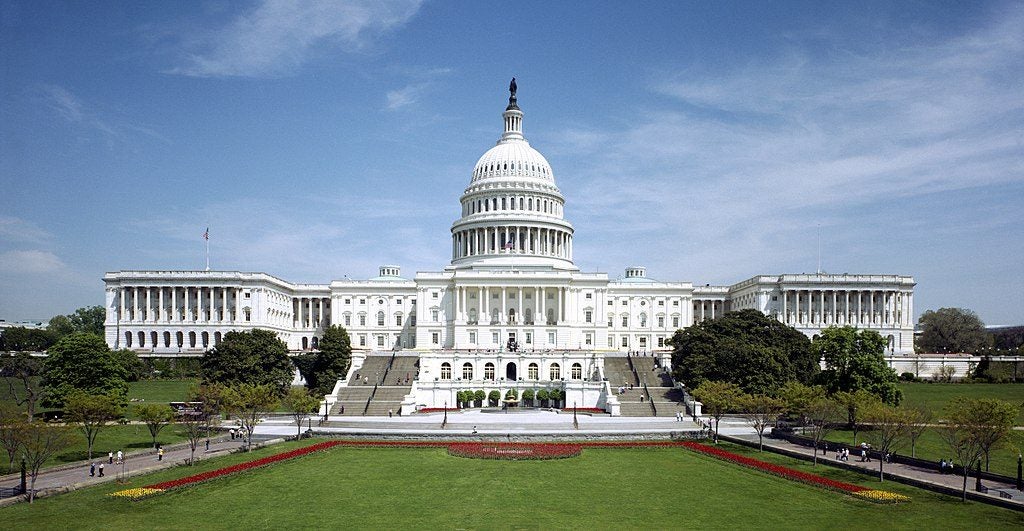 A day after President Trump did not even utter the words "climate change" in his State of the Union Address, two separate House committees brought climate change back to the legislative forefront for the first time in years. And after such a long hiatus, it was encouraging to see that a clear theme emerged from both hearings– climate change is an urgent threat, but we can address it if we attack it head on.
Here are some things that stood out to us – the good and the bad – from the first Congressional hearings on climate change in far too long:
Highlights
Hearings brought a long overdue spotlight to this critical issue
Leadership from both the Energy and Commerce Subcommittee on the Environment and Climate Change and the full Natural Resources Committee recognized that while the threat of climate change is urgent, there is still time to act. Rep. Paul Tonko, Chairman of the Subcommittee on Environment and Climate Change of the Committee on Energy and Commerce, invoked NASA's moon missions as proof positive that America can rise to great technological challenges. "This climate challenge is not beyond us," Tonko said. "Time is running out but it is not gone."
Speakers recognized that acting now is less expensive than ignoring the problem
Though some lawmakers warned about the cost of action, many lawmakers and speakers made the essential point that acting now will save money down the line. Energy and Commerce Committee Chair Frank Pallone pointed to the devastation his district endured in Superstorm Sandy as evidence that preparation and mitigation of climate change impacts must be tackled head on. "The costs of not acting are far higher and a lot more painful," he said.
A focus on local impacts
Committees welcomed witnesses from states across the country, reflecting the heavy burden that local communities face from climate change. Among them, Governors Charlie Baker (R-MA) and Roy Cooper (D-NC) offered a bipartisan picture of constructive progress, one that allows states to chart their own path toward emissions targets while protecting their residents and local businesses. Governor Baker made reference to America's acid rain problem that reached a dangerous apex in the 90's, only to see combined state and federal policies work hand in hand to drastically reduce acid rain exposures and protect human health.
An important spotlight on vulnerable communities
It was particularly heartening to see a recognition that climate change disproportionately impacts poor and minority communities. "Climate change's weather related disasters do not differentiate between democrats or republicans, race or gender, geographic location, citizenship or immigrant status," cautioned Rev. Leo Woodbury of the Kingdom Living Temple Church.
Agreement (for the most part) that we have a serious problem
Notably, many Republicans on the committee agreed climate change was happening, was dangerous, and needed to be dealt with.
Lowlight
Discredited science and wacky theories still reared their head 
It was good to see several Republicans members talking about the reality of manmade climate change. Some others, though, relied on suspect equivalencies and disproven arguments to dispute the severity of climate change. Points ranged from melting ice caps on Mars to overwhelming heat when dinosaurs were wiped from the planet. Which is to say: denial arguments are becoming increasing desperate and farfetched as the science overwhelming proves that humans are the main contributors to climate change. It is worth noting that these skeptics are happy to pay heed to science and research in their citation of faraway planets and past millennia, but ignore the science-based truth born by research done today about the planet we inhabit.
NASA underscored the urgency of climate change on Wednesday; as the hearings took place, the agency announced 2018 was the fourth-warmest year ever, and the five hottest years on record are each of the last five years. They are just the latest major scientific organization to stress that we need to act, and we need to act quickly.
But after years of silence, multiple hearings on the Hill have helped kickstart the long-overdue discourse. Polls continue to reaffirm Americans recognize climate change for the urgent threat it is. And they deserve political leaders in Congress who will drive solutions.