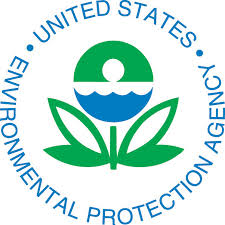 According to news reports, Environmental Protection Agency (EPA) Administrator Scott Pruitt is planning to start the process of repealing the Clean Power Plan very soon.
This seriously flawed and misguided effort would be a dangerous step backwards for public health and climate protections.
However, as the Trump Administration continues to unravel these protections, the transition to a clean energy future is accelerating. States, cities, and power companies are responding to the ongoing attacks by forging ahead with ambitious actions to slash carbon pollution in order to respond to the threat of climate change and accelerate the clean energy revolution.
Clean Power Plan repeal?
The Clean Power Plan is a common-sense rule to safeguard public health by reducing carbon pollution from power plants to 32 percent below 2005 levels by 2030.
The Clean Power Plan would prevent:
3,600 premature deaths each year
1,700 heart attacks each year
90,000 asthma attacks each year
Administrator Pruitt reportedly intends to propose repealing the Clean Power Plan in the coming days.
If so, EPA will likely issue an "Advance Notice of Proposed Rulemaking" (ANPR) to solicit public input on a replacement rule – a protracted process that is likely to lead to a far weaker standard.
The ANPR process could lead to years of harmful and unjustified delay in implementing urgently needed limits on carbon pollution from fossil fuel power plants.
Forging ahead to a clean energy future
The U.S. power sector has already made enormous strides in deploying clean energy resources and slashing greenhouse gas emissions.
Globally, the International Energy Agency (IEA) reported yesterday that renewables accounted for almost two-thirds of new capacity installed.
Solar additions worldwide grew faster than any other fuel last year, including coal and natural gas.
Over the next five years, the IEA projects renewable capacity to grow by over 920 gigawatts – a 43 percent increase by 2022.
Meanwhile, by the end of 2016, carbon pollution from U.S. power plants had already declined to 25 percent below 2005 levels – meaning the power sector is already almost 80 percent of the way to achieving the Clean Power Plan's 2030 targets.
A new report by the Institute for Policy Integrity highlights the falling costs of complying with the Clean Power Plan. The report points to several market and policy developments including low natural prices, declining renewable energy costs, the 2015 renewable energy tax credit extensions, and state programs supporting the adoption of clean energy technologies.
The Clean Power Plan targets have become a floor for forward-looking states and companies that acknowledge the Clean Power Plan was a first step towards realizing the promise of a low-carbon power sector.
Yet this shift towards clean energy – driven by market forces and accelerating subnational action – is no substitute for decisive federal action that will ensure continued and accelerated progress in achieving the emissions reductions required to stem the tide of climate change.
The U.S. Energy Information Administration projects that without the Clean Power Plan, carbon emissions from the power sector will increase by 2030 – reversing the current downward trajectory in the United States and leaving the country behind as the global clean energy revolution continues.
To keep us moving forward, state and local officials are stepping up their game by cutting carbon pollution and switching to clean energy in spite of — and in direct response to — President Trump's rollbacks.
The nation's largest power companies are similarly pledging to slash carbon pollution and deploy renewable energy resources as they embrace the rapid transition to a clean energy economy.
The imperative of addressing climate change, overwhelming public support for climate action, and clear market trends towards lower-carbon energy resources are driving states, cities, and power companies to lead the way to a low-carbon future.
If governors, mayors, and power sector CEOs continue to take steps to reduce carbon pollution, they will realize the tremendous benefits of a clean energy economy — thousands of new jobs, critical public health protections, and increasingly resilient communities and infrastructure.
The Trump Administration's effort to repeal the common-sense Clean Power Plan – its latest attack on life-saving safeguards for our children's health – will not change the reality of climate change or the accelerating transition to an economy powered by low-carbon energy.
However, without a quick return to meaningful federal progress, the U.S. will fall further behind in the global clean energy revolution – one that could lead to shared prosperity and enormous opportunities for millions of Americans.