(This post was co-authored by EDF legal Fellow Rosalie Winn)
New legislation introduced in the Senate threatens to undermine critical public health, safety and environmental protections through paralysis by analysis.
The Regulatory Accountability Act, recently introduced by Senators Rob Portman of Ohio and Heidi Heitkamp of North Dakota, would tie up essential safeguards in enormous amounts of red tape – putting at risk longstanding protections in child safety, food safety, auto safety, and other areas that Americans depend on and often take for granted.
If the Regulatory Accountability Act were to become law, common sense new safeguards would have to make it through a mind-boggling series of analyses before they could begin to protect Americans.
We've illustrated this recipe for paralysis by analysis in this diagram: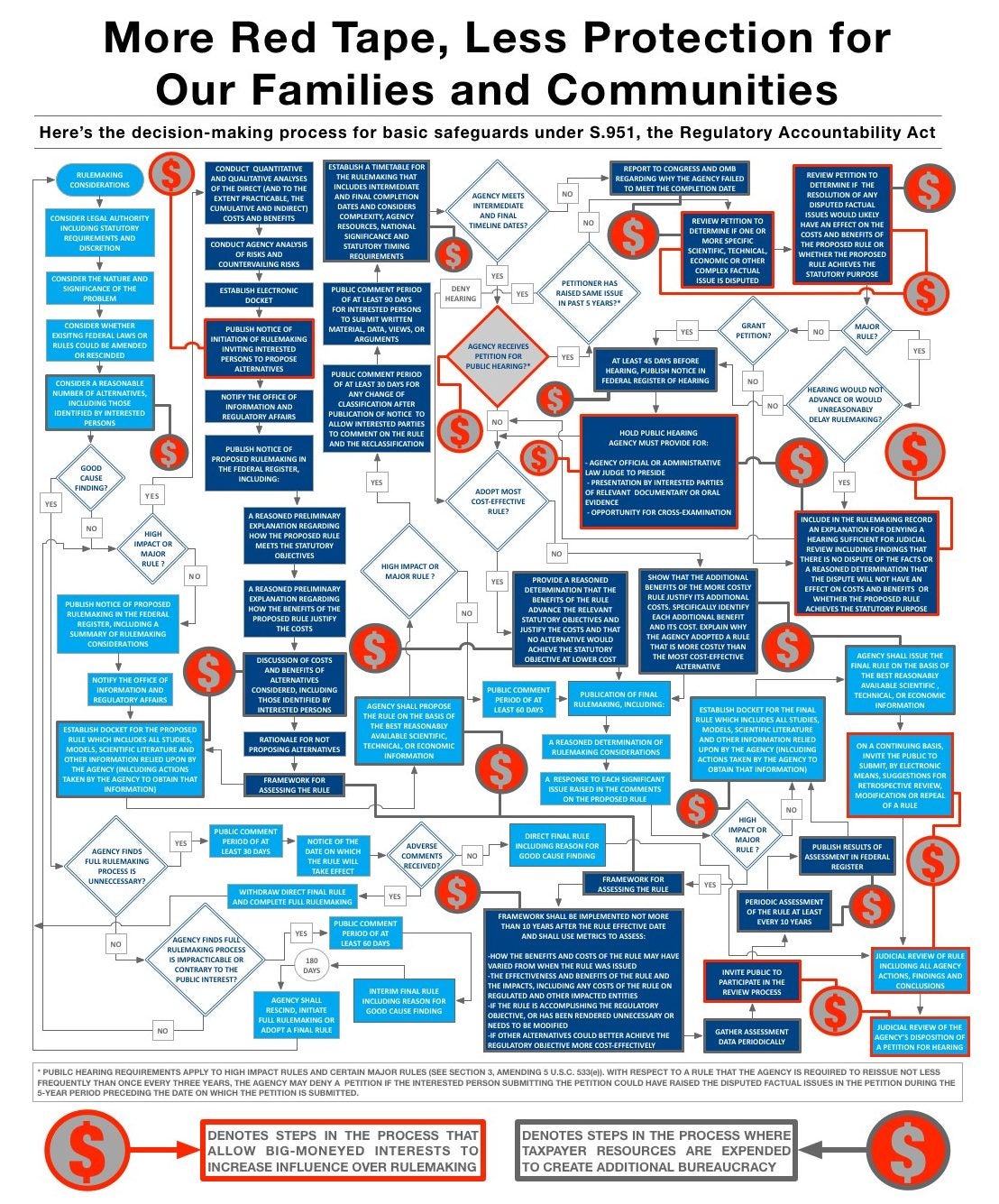 Here's a small sample of important safety measures — recent or in progress — that would get tied up in red tape under this bill's approach:
We've written before about how the Regulatory Accountability Act would stymie agencies' ability to address public concerns.
Important protections would face time-consuming, costly new burdens – burdens that would fall on the public, on businesses, and on anyone trying to participate in the decision-making – while giving an advantage to big-money interests who can afford expensive lawyers.
The Regulatory Accountability Act would allow opponents of health and safety protections to delay and obstruct the safeguards they don't like, while leaving all Americans more vulnerable.