This post is by Sheryl Canter, an online writer and editorial manager at Environmental Defense Fund.
When I went out to get lunch yesterday, I passed a sporting goods store with an interestingly labeled sneaker display. I'd never thought of my feet as an "alternative fuel" before, but I guess that's right!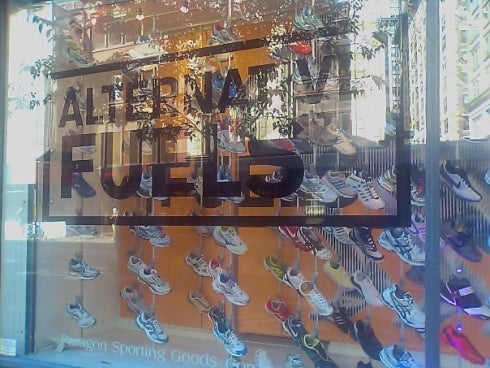 Human movement isn't just for transportation. Take a look at last Thursday's post for examples from around the world of how human movement can be used to generate electricity. Investment spurred by cap-and-trade legislation will make clean energy technologies like these the norm rather than the exception.