By: Mark Brownstein & Tim O'Connor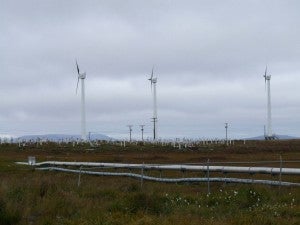 The nearly four-month disaster at the Aliso Canyon storage facility owned by Southern California Gas Company has spurred widespread calls to close the sprawling underground reservoir, and cast intense scrutiny on the 13 other similar facilities around California. But others, including Governor Jerry Brown and key state agencies, say the facilities may be needed to keep the electric grid running reliably.
Ironically, one reason for dependence on this fossil fuel is California's renewable energy boom.
As things currently stand, there aren't enough responsive resources on the grid to simultaneously manage the large daily swings in consumer electricity demand typical in California and swings in renewable energy output due to variations in time of day and weather.
A more robust grid in combination with innovative energy storage and energy management technology will eventually reduce these swings, but may take decades to fully deploy.  Until then, fast-acting gas-fired generation is necessary for balancing system operations. This has become a rallying cry for SoCalGas and the rest of California's oil and gas industry in the wake of Aliso Canyon. Read More »