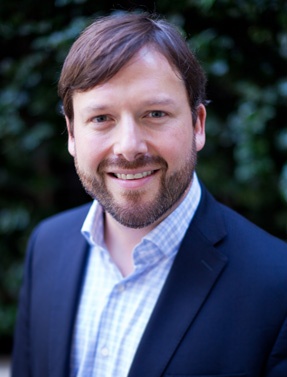 There is never a dull moment on the California environmental policy scene, and 2013 was particularly action-packed.  Everywhere you turn there seems to be a new innovative solution or a fresh example of a company, city, organization, or individual making a profound difference in putting the Golden State on the path to a clean energy future.  Environmental Defense Fund (EDF) has the privilege of being in the middle of many of these groundbreaking developments, and in the past 12 months, California has taken a number of exciting steps forward.
What follows is our "13 for (20)13" recap of the most consequential stories in the California climate change and energy policy world, in our own words.  From celebrating the one-year anniversary of a successful carbon market to forging partnerships with other states and countries to marking continued innovations and opportunities in clean energy and fuels, it has been quite a year.  Here's to an even better 2014.
1. California's Carbon Market Caps off Successful First Year of Auctions:
The results of California's fifth carbon auction were released today, marking an important environmental milestone for the state – one year since the debut of its cap-and-trade system.
2. California's LCFS Ruling is a Win for Consumers and Alternative Fuels Companies:
Last week, we saw a big win for California's Low Carbon Fuel Standard (LCFS) – a regulation to diversify the state's fuel mix with lower carbon sources of energy.  After almost a year of deliberation, the United States 9th Circuit Court of Appeals filed a decision in the case Rocky Mountain Farmers Union, et al. v. Corey, in favor of California.
3. LASER: Turning the climate threat into a story of opportunity for Los Angeles:
I'm an L.A. guy, so I like to think about things in epic story lines. And with today's launch of EDF and UCLA's Luskin Center for Innovation new "LASER" maps (Los Angeles Solar & Efficiency Report), I think we've got a real blockbuster on our hands.
4. A Blueprint for Advancing California's Strong Leadership on Global Climate Change:
A key reason California has become a global leader on climate change is its ability to successfully adopt the Global Warming Solutions Act, the state's climate law that uses market-based tools to significantly reduce the state's greenhouse gas emission levels. A group of tropical forest experts has now presented a blueprint for how California can secure significantly more reductions in global warming pollution than the law requires, while keeping pollution control costs down and helping stop the catastrophe of tropical deforestation.
5. Scoping Plan 2.0: Taking Action Today for a Clean Energy Future:
Today, the California Air Resources Board (CARB) released its draft 2013 Scoping Plan, the blueprint outlining how the State will address climate change over the next five years, reach its goal of reducing greenhouse gas emissions to 1990 levels by 2020, and create a path for even deeper reductions beyond 2020.
6. Seeing Green: Emission Reducing Fuel Policies Help Lower Gas Prices:
Californians struggling with high gas prices should feel optimistic about the future.  A new memo [PDF] by economists from EDF and Chuck Mason, a prominent economist at the University of Wyoming, demonstrates that policies established to reduce emissions and help the state reach its climate change goals also help to arm consumers at the pump
7. At a Key Moment for Energy, California Should Seize Demand Response:
Traditionally, if an area's population grows — or it loses a power plant — it needs more energy. But California and some other states can approach it differently and reduce the use of fossil fuels. Instead of asking, How can we add more energy?" the real question becomes "How can we reduce demand?"
8. Offset Market Alive and Well in California:
Congratulations to the California Air Resources Board (CARB) as they announced plans to issue the first CARB Offset Credits or ARBOCs.  These 600,000 metric tons of offsets helps the state move closer towards our emissions reductions goals.  Compliance entities, such as utility and oil and gas companies, can use these offsets to meet up to 8% of their compliance obligation
9. Environment: California didn't do so badly this year:
Despite some particularly unexplainable losses if you care about protecting the environment, the California Legislature made progress in 2013. The range of bills on the governor's desk awaiting his signature confirms that California remains the stalwart energy and climate leader in the country.
10. Historic Agreement Demonstrates Broad Commitment to Build Clean Energy Economy:
With the stroke of a pen, North American efforts to combat climate change and promote clean energy reached a new level today.
11. Hopeful signs for U.S. and Chinese Cooperation on Climate Change:
The past week has offered a thrilling glimpse into the future for the millions of people around the U.S. and across the world who are yearning for real solutions to climate change.  On June 18, Shenzhen, an economically-vibrant city of 15 million on the South China Sea, launched the first of seven Chinese regional pilot carbon market systems slated to begin by the end of 2014.
12. Major California Refineries Logging Big Pollution Reductions Under AB 32:
It is well-documented that petroleum refineries release large amount of pollutants that are harmful to the environment and make people sick.  In California, these refineries are among the largest sources of carbon dioxide, accounting for 7 of the top 10 sources for climate pollution. According to data from the U.S. Environmental Protection Agency, refineries can also emit large amount of toxic compounds, including carcinogens and respiratory irritants.
13. Ruling gives bright green light for investment in pollution reduction projects in California:
California's landmark clean energy bill AB 32 received a big boost today from the San Francisco California Superior Court in the case Citizen's Climate Lobby et. al., v. California Air Resources Board.