Originally posted on EDF's Energy Exchange.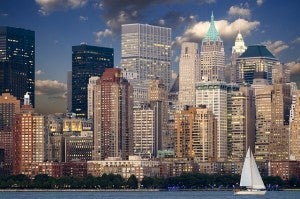 Last week, Environmental Defense Fund (EDF) co-hosted a successful forum on residential time-variant electricity pricing – which allows customers to pay different prices for electricity depending on when it is used – within the context of New York's 'Reforming the Energy Vision' (REV) proceeding.'
Co-hosted with the New York Department of Public Service and New York University's Institute for Policy Integrity, the full-day forum, "On the REV Agenda: The Role of Time-Variant Pricing," brought together more than 150 regulators, utility executives, academics, and other stakeholders to explore how residential time-variant pricing works, what it can accomplish, and how best to implement it. Below is a recap of some of the high-level takeaways from the forum.
How time-variant pricing (TVP) works
One of EDF's objectives has been to improve the efficiency of the electricity industry by pursuing a market-based approach to electricity pricing. In most well-functioning markets, the cost of making a product and its relative scarcity is reflected in the price. For example, a door is more expensive than the wood with which it is made in order to reflect the labor costs involved. Similarly, strawberries are more expensive during the winter because they are less abundant during that time. Customers understand that prices vary with production costs and over time, yet neither of these elements gets reflected in how residential customers currently pay for electricity.