By: Beia Spiller and Kristina Mohlin
The price of most goods we purchase is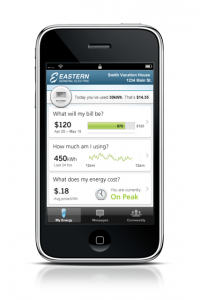 generally based on the costs associated with the goods' production, including the raw materials used to generate them, the labor associated with their manufacturing, and so on. However, when it comes to pricing residential electricity, many regulators choose to use a flat price per unit of electricity (kilowatt-hours, or kWh) that unfortunately fails to adequately reflect the underlying costs of generating and delivering energy to our homes.
This creates incorrect incentives for conservation and investments in distributed energy resources (like rooftop solar, energy storage, and demand response). Getting these incentives right can go a long way in creating more opportunity for efficiency and clean energy resources.
Pricing electricity generation
The cost of generating electricity from large-scale power plants varies significantly over the course of a day. When demand is low, electricity providers call upon the most efficient and inexpensive power plants to produce electricity. As demand increases, they must also utilize more inefficient and expensive power plants. So, for the price of generation to accurately reflect these costs, it too must vary with the time of day. Time-variant pricing charges customers more for using electricity during periods of high demand (such as during hot afternoons) and less when demand is not as great. This pricing system is an accurate reflection of generation costs.
In contrast, flat rates that don't vary over time incentivize customers to consume more electricity when it's most valuable to them, even though consuming during times of high demand places a larger cost on the system. Thus, the current, static pricing system creates incorrect incentives for conservation and electricity use. Read More »