Richard Denison, Ph.D., is a Lead Senior Scientist.
Part 3 of a 4-part series – see Part 1, Part 2, and Part 4 here
This series of blog posts is looking ahead toward opportunities to advance a more robust and holistic vision for implementing the Toxic Substances Control Act (TSCA) as reformed in 2016.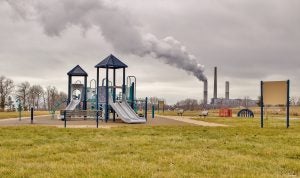 In the preceding installment in this series, we discussed TSCA's mandate for EPA to conduct comprehensive chemical evaluations.  The Trump EPA's failure to do so especially detrimental to those groups at greater risk because they are more likely to face the precise exposures and susceptibilities that the Trump EPA excluded.  In this installment of our series, we will address how TSCA can and must be used to better protect those at greater risk from chemical exposures.