Maricel Maffini, consultant, and Tom Neltner, Senior Director, Safer Chemicals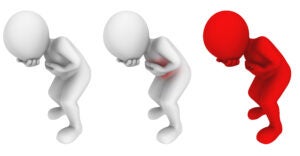 What Happened
A recent peer-reviewed publication criticized FDA's criteria for identifying adverse health effects associated with exposure to pathogens, chemicals, or allergens in foods. The authors gave two recent examples of the agency dismissing health concerns: a toxin created in spoiled fish that caused temporary, medically adverse health effects because they were short-term and reversible, and an additive where evidence from animal testing showed harm in only one sex. The authors concluded that the agency's criteria are "inadequate because they are not science-based."
Why It Matters
FDA is responsible for protecting food safety and the public's health. In order to do that, it makes decisions whether a pathogen, chemical, or allergen causes an adverse health effect that must be avoided—so the agency's definition of an adverse health effect is critically important. Unfortunately, FDA lacks a clear definition of the term, usually approaching it on a case-by-case basis in a manner that lacks transparency and scientific grounding.
Adverse Effects Dismissed by FDA
In 2020, the director of The Pew Charitable Trusts' food safety project argued that FDA failed to "protect Americans from preventable illnesses" because it considered that the effects caused by the fish toxin were temporary or reversible. FDA described the toxin's effects, which ranged from facial flushing and sweating, dizziness, nausea and headache to more severe cases of blurred vision, respiratory stress, and swelling of the tongue. The Pew director reasonably added that people may require hospitalization, medical treatment due to cardiac complications, and altered blood pressure–all of which are adverse health effects.
In a 2019 final rule approving the listing of leghemoglobin as a color additive, the Center for Food Safety objected that FDA dismissed statistically significant "changes in blood chemistry, blood clotting ability, and blood globulin values" as potential health effects. In its response to the objection, the agency argued that "statistical differences seen between control animals and treatment animals due to small changes in the value of the parameter are not likely to be of biological or toxicological significance." FDA further stated that for the color additive to cause the blood changes to be "potentially adverse" it should:
Show a "clear dose-response," described as a direct relationship between the dose given and the effect observed, in other words, the higher the dose, the higher the effect; and
Be observed in both sexes of the species in which the substance is tested.
This argument put forth by FDA's food safety scientists would be summarily dismissed by their colleagues on the drug side because it ignores current scientific principles: dose responses can have different shapes and there are known sex differences in response to exposures from multiple chemicals.
Our Take
This is an ongoing issue. Other organizations have defined "adverse health effects." For example, EPA's Integrated Risk Information System (IRIS) defines adverse effect as "[a] biochemical change, functional impairment, or pathologic lesion that affects the performance of the whole organism, or reduces an organism's ability to respond to an additional environmental challenge."
FDA's lack of a practical definition for adverse health effect and how the agency applies it in food safety assessments has likely contributed to inconsistencies in its decision making.
Next Steps
We will continue to press the agency for transparency about what health effects it considers important to prevent and protect the health of American families. FDA should publish clear, rational, science-based criteria for determining adverse effects and periodically review them as our knowledge base advances to better inform regulatory decisions.