By Tim O'Connor and Lauren Navarro
The California legislative session closes this Friday, and two important pieces of clean energy and climate legislation (AB 813 and SB 100) hang in the balance.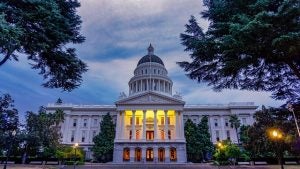 After months of negotiations and amendments, AB 813 is in the California Senate and is ready for Senate President pro Temp Toni Atkins to assign it to a vote. SB 100 has already passed the Senate and is being considered in the Assembly. Lawmakers should pass both and supercharge the region's clean energy efforts.
One of the biggest reliability and air quality initiatives in the West, AB 813 would create a regional electric grid and empower Western states to buy and sell more clean energy with each other. That would be good for clean energy efforts in each state, but it would be particularly helpful in California, where we could export our excess clean energy instead of wasting (or curtailing) it. As a result, the region would rely less on local fossil fuel plants to power homes and businesses.