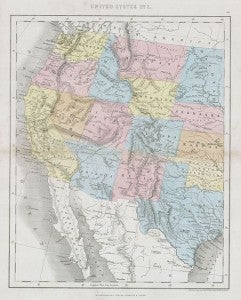 Technology constantly advances, as do related industries. So, why does it seem like time stands still for the electricity industry? Compare telecommunications: Since the arrival of the telephone in the late 1870s, we've seen consistent upgrades to phones and transmission technology, including larger and larger coverage areas. But in the West, the way we make, move, trade, and regulate electricity still involves old coverage maps and 38 difference balancing authorities. California is exploring a way to change that on a large scale.
State lawmakers and the California Independent System Operator (CAISO), which controls much of the state's electric grid, are now considering the first steps to create an integrated, western regional energy market. This process, which many are calling "regionalization," would connect grid operators throughout the West, so they can share resources more easily and efficiently – a common approach in the eastern and midwestern U.S.
The geographic size of a regional grid would help integrate more renewable energy. Due to California's impressive clean energy leadership in the last decade, we now produce so much solar power that, at times, we cannot use it all when it's available. If California's electric grid were connected to neighboring states, California could export its excess clean energy when the sun is shining here, and buy wind from Wyoming when it isn't. This would increase our ability to rely on renewables and lower our costs.