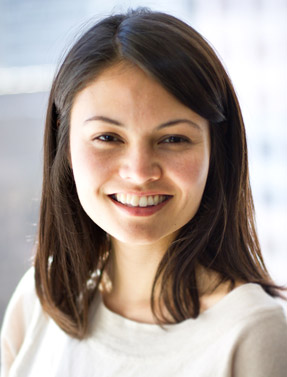 It's easy to get caught up in your "average" Saturday morning in Los Angeles' Griffith Park neighborhood: a warm, spring sunshine, joggers and walkers lining its paths, families setting up the BBQ and piñatas for afternoon birthday gatherings, and residents practicing Qigong under its trees.
For those of us who grew up here, this is quintessential L.A., a visual display of diversity, well-being and community that many of us cherish – and would like to preserve for future generations.
So it gave me great pride to see a packed auditorium of L.A. residents from all corners of the 43rd Assembly District and beyond ready to discuss an issue affecting millions of Angelenos and threatening the fabric of our culture: climate change.
In a unique forum hosted by EDF and Assemblymember Mike Gatto (D-Los Angeles), the community discussed a variety of environmental issues, most notably the impacts of climate change to the district and to the greater L.A. Region, and what residents can do to engage their local representatives on this critical issue.  A panel of experts – including the Environmental Defense Fund, the UCLA Luskin Center for Innovation, the NASA Jet Propulsion Lab, and the Natural Resources Defense Council – helped kickoff the conversation.
Assemblymember Gatto opened the forum, recalling the days of his youth when he was forced to stay home from school because levels of smog were so high that children were advised not to go outside.
While air pollution in California has seen a significant drop since Assemblymember Gatto was a kid, (thanks to standards like the federal Clean Air Act and state pollution controls for cars), one-third of the state's population still lives in areas where the air doesn't meet federal standards, and smog remains a serious threat to the greater L.A. region. This impact is primarily due to a growing population, greater energy, water, and transportation needs, and the ever-increasing impacts of climate change.
From the audience interaction, it was clear that continued leadership from Angelenos and Californians is needed to protect the air they breathe, the water they drink, and the quality of life they value.
Strong leadership is needed to fight climate change – and L.A. has it.
Along with Assemblymember Gatto, other L.A. leaders continue to make the environment a front-and-center issue, from Speaker John A. Pérez's (D-Los Angeles) and Senator Kevin De Leon (D-Los Angeles) who's efforts ensure California's cap and trade program will drive growth in the clean economy and protect and benefit disadvantaged communities, to L.A. Mayor Eric Garcetti who hired the city's first-ever Chief Sustainability Officer to fulfill his promise to create 20,000 new green jobs.
These leaders are showing that climate policy works in L.A. and throughout California which matters so greatly to a global community looking to model policies off of the Golden State.
EDF is also helping L.A. to turn the climate threat into a story of opportunity.
At the forum, EDF's Lauren Faber discussed California's commitment to transition to a sustainable, clean energy economy.  She touted the benefits of AB 32, the landmark legislation co-sponsored by EDF that sets a statewide limit on greenhouse gas pollution and creates long-term investments in California's most impacted communities, many of which are found in L.A.
And last year, along with UCLA's Luskin Center, EDF released the 'LASER' Report, which shows that nearly 29,000 local jobs could be created if merely 5 percent of the rooftop solar energy generating potential in LA County was realized. Capturing this 5 percent of solar capacity would reduce carbon dioxide emissions by 1.25 million tons, equivalent to avoiding the emissions of more than 250,000 cars annually.
From the knowledgeable panelists to the insightful audience, it's clear that California is leading the conversation on climate change – and L.A. residents are listening and ready to act.
I left the event feeling hopeful, knowing that L.A.'s leaders are fighting to protect the city I grew up in, and that there are measures we can individually take to influence and engage with that local leadership.  Together, I believe we can take even bolder action to fight climate change and protect the diversity that defines L.A.'s distinct landscape.