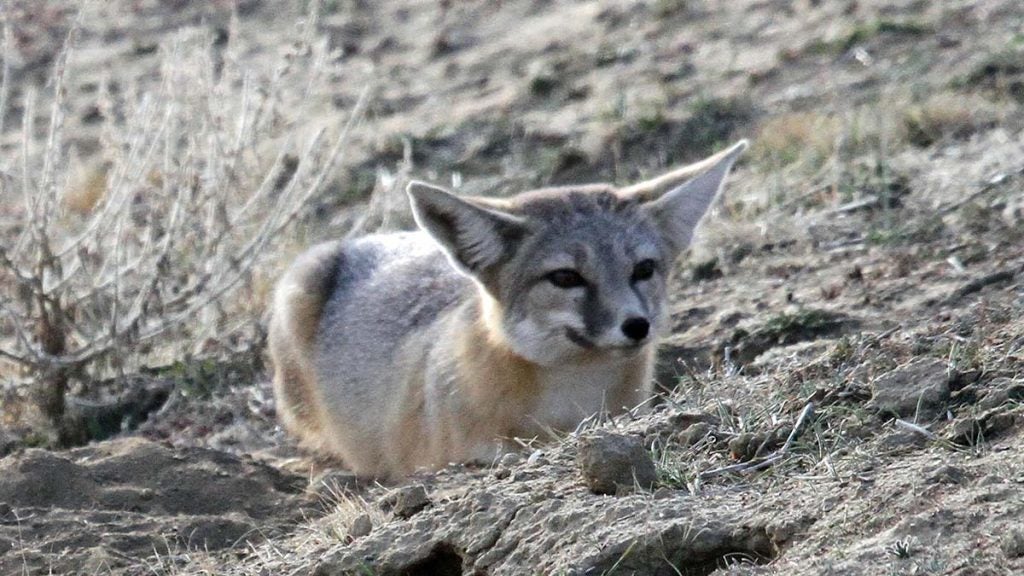 This month Gov. Gavin Newsom took another important step in supporting the San Joaquin Valley and sustainable groundwater management by proposing $40 million in additional funds for the new Multibenefit Land Repurposing Program, which he and the Legislature created last year with $50 million in initial funding.
This voluntary program aims to help farmers reduce groundwater use by repurposing farmland to other uses that deliver new benefits, including outdoor recreational spaces, wildlife habitat, renewable energy, soil health and groundwater recharge.
The program is one of several strategies needed to help California adapt to climate change and transition to balancing groundwater demand with supply, as required by the Sustainable Groundwater Management Act.
As much as 750,000 acres of agricultural land may need to be taken out of production to reduce groundwater use in the San Joaquin Valley alone. What happens to this land will shape the Valley's future, which is why the state's new Multibenefit Land Repurposing Program is so important and urgently needed.
Here are four benefits that this program can deliver to Valley communities as they make this difficult transition to sustainable groundwater management and a more resilient water future and an equitable agricultural economy.
1. Minimizing economic impacts on rural communities
The unfortunate reality is that taking land out of production to balance groundwater demand and supply and adapt to our changing climate will inevitably have some effect on rural economies and farm jobs. To help maintain the cultural fabric and agricultural economy of rural communities, the Multibenefit Land Repurposing Program will provide funding to local agencies, nonprofits and tribes to develop land repurposing plans and pay farmers who agree to repurpose agricultural lands.
The program requires applicants to prioritize serving small-scale farmers and disadvantaged communities, who stand to be most affected.
Repurposing farmland to other purposes such as low-impact solar, dryland crops and wildlife habit also can create new job opportunities for farmworkers. Consequently, job retraining will be another important strategy needed to help farmworkers.
2. Creating new outdoor recreational spaces.
Outdoor recreational space that requires little or even no water is another potential new use for previously irrigated farmland. Currently, 25% of disadvantaged communities in the San Joaquin Valley live more than 3 miles from their nearest public park, and 3% live more than 10 miles from such spaces. Through strategic planning, some farmland located close to these communities could be repurposed to enable people to more easily enjoy the outdoors.
To best meet the needs of these communities and ensure land repurposing aligns with what residents want, community outreach and engagement will be a critically important part of planning and implementing this new state program.
3. Improving air quality.
Without strategically repurposing farmland, fallowed fields can turn into a patchwork of dusty pest-infested fields, further worsening air quality where it is already among the poorest in the country. As a result, the region also suffers high rates of childhood asthma.
With thoughtful planning and funding from this new state program, the Valley can instead  repurpose fallowed land into a mosaic of diverse land uses and become a model of sustainable agriculture and water management that puts food on our plates while also supporting wildlife, outdoor recreation, soil health, groundwater recharge and flood control.
4. Creating vibrant ecosystems.
As a result of development and agriculture, less than 5% of the Valley's natural wetlands and river habitat remain. While it will be impossible to restore all of these ecosystems, the Multibenefit Land Repurposing Program can help by paying farmers who own land with strong habitat potential to repurpose at least some portion of it to create larger wildlife habitat corridors.
These corridors can also be designed to specifically benefit the 18 endangered species and 27 at-risk species in the Valley, including the San Joaquin kit fox, as well as migratory birds and pollinators.
An important start, but more will be needed
California's Department of Conservation has been working at an impressive pace to develop the Multibenefit Land Repurposing Program. To meet the urgency of the issue, the department is on track to accept applications in March and distribute funds by May 2022. Throughout this accelerated process, the agency is also dedicating significant resources to ensuring robust stakeholder engagement.
We are also encouraged that Gov. Newsom wants to add $40 million in funding to the $50 million already allocated to the program. This is a great start but still far short of what will be needed to support the Valley's transition to sustainable groundwater use and climate resilience. Newsom recognized the scale of this challenge last year when he initially proposed $500 million for multibenefit land
The success of this program will undoubtedly require more funding. Equally important, the program's success will require landowners, farmworkers, community members, tribes and local agencies to work together to co-develop a vision of what they want their landscape to become  in a future era of resilient water supplies.