This blog post was co-authored with Nina Donaldson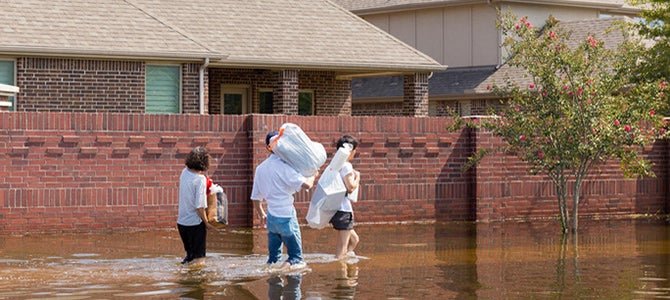 Much of the existing research on climate change impacts focuses on end-of-century projections across nations, but this misses the very real costs that everyday Americans are already facing daily and will continue to face in the months and years ahead. Case in point today: While most Americans believe that climate change currently affects the U.S., only about a third of the adult population believes that local effects of climate change directly impact their personal lives.
And perceiving that threat on an individual level is a key motivator for pushing meaningful action.
While the impacts of climate change can sometimes feel abstract, the reality is that communities across the country are bearing the burden of climate damages here and now through heat waves, severe thunderstorms, wildfires, and flooding – to name a few – even if they are not making a direct connection themselves between those events and climate change. A new research series by Environmental Defense Fund underscores specifically where and how the potential costs could impact individual counties as soon as the next 20 years.
Behind the research
The Costs of Inaction research series draws on data from multiple sources, including a first-of-its kind study by Hsiang et al. 2017, developed through the Climate Impact Lab, which highlights climate costs and impacts from key sectors. Our research also draws from the Union of Concerned Scientists' Underwater report and First Street Foundation's Flood Factor data.
From these studies, we extract locally relevant data for several U.S. states projected to experience severe impacts, such as in Florida and Arizona. We examine an array of climate change impacts, including loss of property tax revenue from flooding, increased heat-related deaths, higher electricity costs, and declining crop yields. These represent only some of the detrimental effects that many already experience today and that we can expect to see worsen over the next 20 years and beyond.
International challenge, local costs
For example, Floridians already pay 13% more than the national average for electricity, but without ambitious action on climate, they can expect to see increases of more than 5% annually, paying up to an additional $122 on their electricity bills every year over the next 20 years. This will be especially straining on low-income households, which already spend roughly 10% of their income on electricity costs – three times the proportion of what the average household typically spends on electricity costs.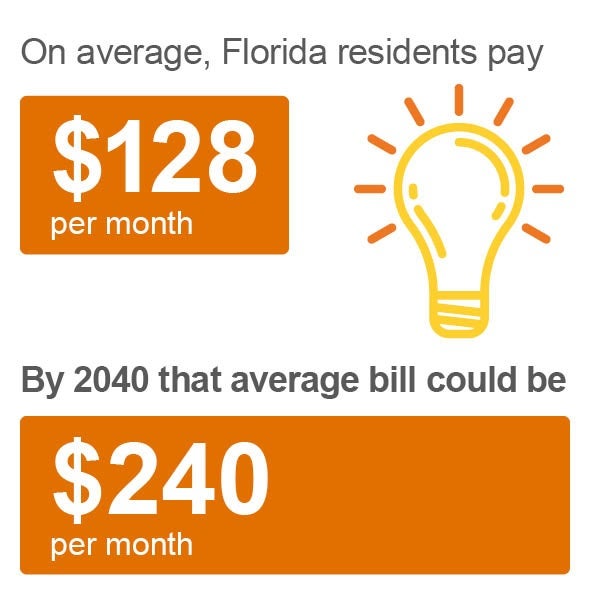 Arizonians will also face similar annual increases in their electricity bills to keep their homes cool as more extreme heat days occur. Exposure to extreme heat can be deadly, causing heat stroke, dehydration, and other serious issues. With two of the fastest-warming cities in the nation, Arizonians face an increasing threat, particularly in urban areas where dark pavement, buildings, and other structures that absorb heat make temperatures even hotter. In Maricopa County, home to Phoenix, a 64% increase in heat-related deaths could occur every single year over the next 20 years. This puts our children, elderly, and sick at great risk as well as those who lack access to air conditioning.
Mapping the costs
As part of this research series, EDF also created new interactive maps of Florida and Arizona that highlight the near-term costs of climate inaction, which allow the user to explore additional costs at the county level for these two states. These costs include estimated heat-related mortality (additional deaths per 100,000 people), electricity expenditure increases (estimated using a version of the EIA's National Energy Modeling System (NEMS) both for businesses and individual households), and losses in crop yields and property tax revenue. All estimates assume a high emissions scenario in which fossil fuel-intensive economic growth continues and no ambitious climate action is pursued. These interactive maps are designed to allow local policymakers, advocates, and stakeholders to explore the impacts in their county.
EDF also commissioned an in-depth report from RTI International, a Raleigh-based research institute, to use these data to show how climate change impacts will impose significant costs on North Carolina's residents and its economy. The report showcases the projected costs that eight major sectors of the state's economy may face within the next 20 to 30 years if measures to curb climate-warming pollution are not taken.
EDF's research series makes clear that the costs of climate inaction are being felt in our lifetimes and will only grow exponentially worse over time. It's crucial we enact ambitious climate policy to mitigate the most severe impacts. To explore how climate change will impact your local community, visit the Cost of Inaction Research series.