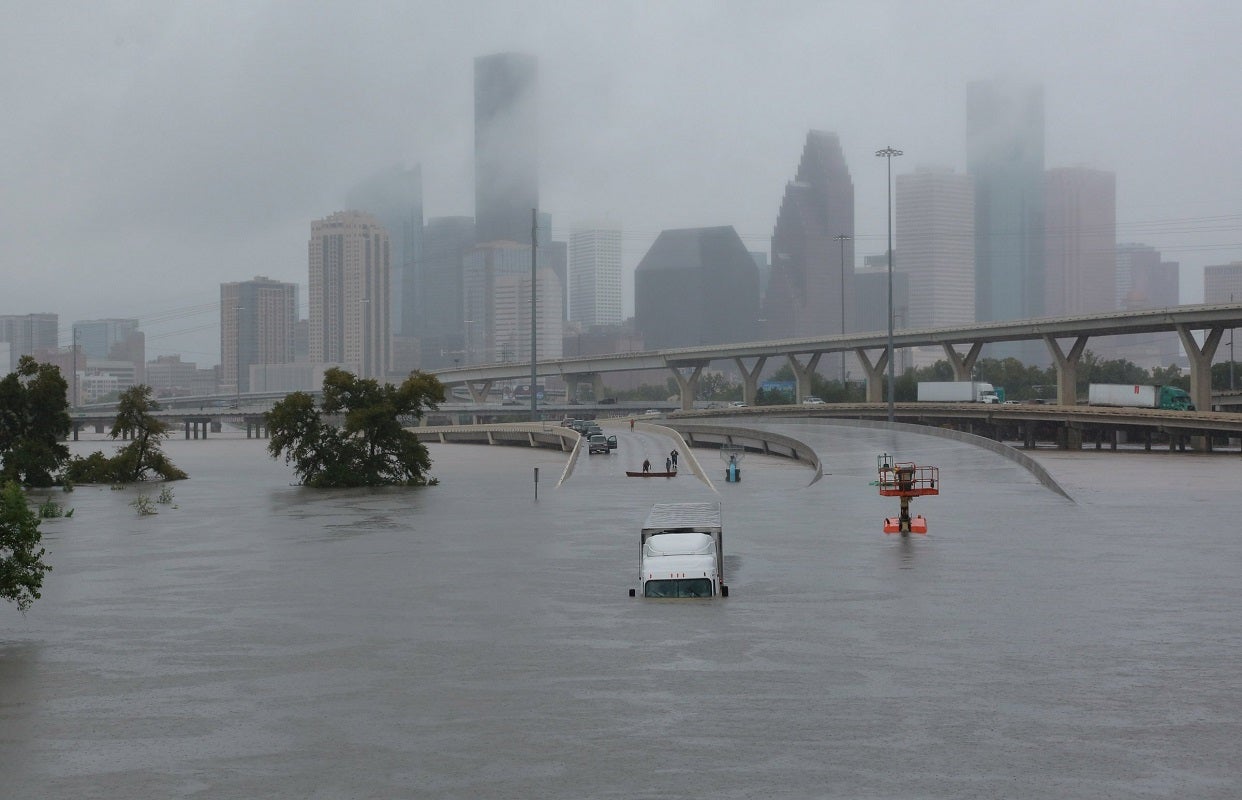 This post was co-authored with Maureen Lackner
In the wake of hurricanes Harvey and Irma, Americans are coming together to support communities as they recover from the physical, emotional and economic toll after lives, possessions and livelihoods were washed away. Reestablishing daily routines, including work, school and regular commerce will take time, and for many, life may not return to what was once considered normal. But as we begin rebuilding what can be replaced, it is necessary to first gauge the scale and cost of the damage. It is also time to face the possibility that devastating weather events like Harvey and Irma may become the new normal
Harvey and Irma are among the most expensive hurricanes in U.S. history
Harvey and Irma have brought front and center the high costs of extreme weather-related disasters. While the damage is still being assessed, Harvey's could cost as much as $200 billion, making it the most expensive natural disaster in U.S. history, surpassing Hurricane Katrina ($194 billion in 2017 USD). Estimates of Hurricane Irma's economic damage are less certain, but the storm will likely also be among the most expensive weather-related disasters in the United States. (And we can't forget that before reaching Florida, Irma caused damage to many Caribbean islands, which in some cases exceeded their GDP.)
While hurricanes tend to be the most dramatic, other types of severe weather also cause billions of dollars in economic damages. During the first half of 2017 alone, nine weather events including hailstorms, flooding, and tornados racked up $16 billion in damages across several states.
Climate change elevates the risk of severe weather events, and that comes at a cost
Climate change doesn't cause hurricanes, but sea level rise and warmer temperatures make storms more destructive. Storm surges along the Texas coast where Hurricane Harvey hit are now about 7 inches higher than storm surges a few decades ago as a result of sea level rise, which can make a big difference in flooding. In addition, evaporation intensifies with warmer temperatures, which results in more moisture in the atmosphere and therefore higher rainfall amounts and flooding when storms make landfall. Warmer ocean temperatures also fuel hurricanes, making them more powerful. Hurricane Irma was a classic example of just how powerful a storm can get from increased ocean temperatures.
It is also possible that severe weather-related events overall are becoming more frequent. One recent EDF analysis shows that U.S. counties experienced, on average, a fourfold increase in the frequency of disaster level hurricanes, storms, and floods between 1997 and 2016 than in the 20 years prior. In the Southeast, this increase is even more pronounced; on average, its states experienced close to four-and-a-half times more disaster declarations over the same time period.
In the coming decades, risk of climate change-influenced severe weather will differ from region to region, but one thing is clear: if left unmitigated, the effects of climate change could come at serious economic costs, not just to those who lose homes and livelihoods, but to their insurance companies or to taxpayers. Other aspects of the economy could experience significant pain as well.
In the Southeast alone, higher sea levels resulting in higher storm surges could increase the average annualized cost of storms along the Eastern seaboard and Gulf Coast by $2-3.5 billion by 2030. In some areas, like Texas, where sea levels are rising faster than the global average, these increases even higher. Research published in Science suggests that even if storms themselves do not become more severe, direct annual economic damage could rise by 0.6 to 1.3% of state gross domestic product (GDP) for South Carolina, Louisiana, and Florida under median estimates of mean sea level rise. This translates into billions of dollars in additional economic damage every year for each of these states.
Hurricanes and severe storms pose serious risks to U.S. energy infrastructure
During Hurricane Katrina, the extent of the damages suffered by Entergy New Orleans forced the utility into bankruptcy. Hurricane Irma caused power outages in Florida that left over six million people without power.
Beyond these local impacts, these events can cause damage nationwide. Texas is home to about 30% of domestic oil and gas refining capacity, half of which was disrupted by Hurricane Harvey. This shut down 16% of the nation's total refining capacity, spiked the average national gasoline price approximately 37 cents per gallon, and forced crude exports to drop from 749,000 to 153,000 barrels per day in the week after Harvey. As of September 10, 2017, more than two weeks after Hurricane Harvey made landfall, five Gulf Coast refineries remained closed, representing 11% of total Gulf Coast refining capacity and 5.8% of U.S. refining capacity.
The Trump administration should focus on adaptation and mitigation
In the short term, the Trump administration should maintain existing programs designed to enhance U.S. energy security and disaster response. For starters, the administration should stop dismantling EPA programs expressly designed to help communities respond to damage from storms.
In the long term, we need to build climate resilient communities and infrastructure, through efforts like wetland restoration and smart development. President Trump would also do well to listen to Miami's Republican Mayor Tomás Regalado, and rethink his approach to climate policy. Instead of rolling back smart policies and regulations, or simply ignoring the impacts of climate change, we need to stop compounding the problem and mitigate the effects of a warmer climate through policy that sets aggressive emissions reduction targets. Such strategies will do much more than just protect our economy's bottom line—it will help ensure the safety, security, and well-being of millions of Americans.