Richard Denison, Ph.D., is a Lead Senior Scientist.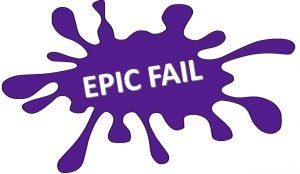 Yesterday Environmental Defense Fund (EDF) filed more than 100 pages of comments on a 40-page draft risk evaluation the Trump Administration's Environmental Protection Agency (EPA) has prepared for Pigment Violet 29 (PV29).  PV29 is the first of 10 chemicals undergoing risk evaluations under the Toxic Substances Control Act (TSCA).  Our comments were so much longer than the EPA document we were commenting on because there was far more to say about what information EPA failed to obtain, make available or consider than what EPA included in its draft.
The essence of our lengthy comments can be boiled down to a single sentence, however:  EPA has utterly failed to demonstrate that PV29 does not present unreasonable risk of injury to health or the environment.
For folks who want somewhat more detail than this, our comments start with a 4-page Executive Summary that capsulizes the many serious deficiencies we identified in EPA's draft.  I'll provide some highlights in this post.   Read More »