Sam Lovell, Project Specialist, and Andrew Reagan, Campaign Project Manager.
Methylene chloride is a deadly chemical used in common paint stripping products. It is known to have caused over 50 deaths from acute exposure – though many more likely have gone unreported. Health impacts from lower-level, chronic exposure to the chemical through use of these products, while much harder to measure, have no doubt occurred as well. Due to its health risks, the EPA proposed a rule to ban consumer and most commercial uses of the chemical in paint and coating removal products on January 12, 2017. Over a year and a half later, the ban on methylene chloride in paint strippers still has not been finalized.
As the current Administration continues to delay action on this critical ban, some companies have stepped up and committed to take paint strippers containing methylene chloride off their shelves. Unfortunately, this isn't enough to protect all consumers or workers. We found out that it's still shockingly easy to buy products containing the chemical from other companies – it's a simple click away.
To figure out just how easy it is, we searched for "paint stripper" and "paint remover" on Amazon. On the first page of our search results were several products containing methylene chloride. (This information is not at all obvious to consumers – you need to read the fine print on the product description.)
See the screenshot below. Three of the first six products showing up with a simple search contain methylene chloride. Would you have been able to tell which contained the chemical if we hadn't circled them?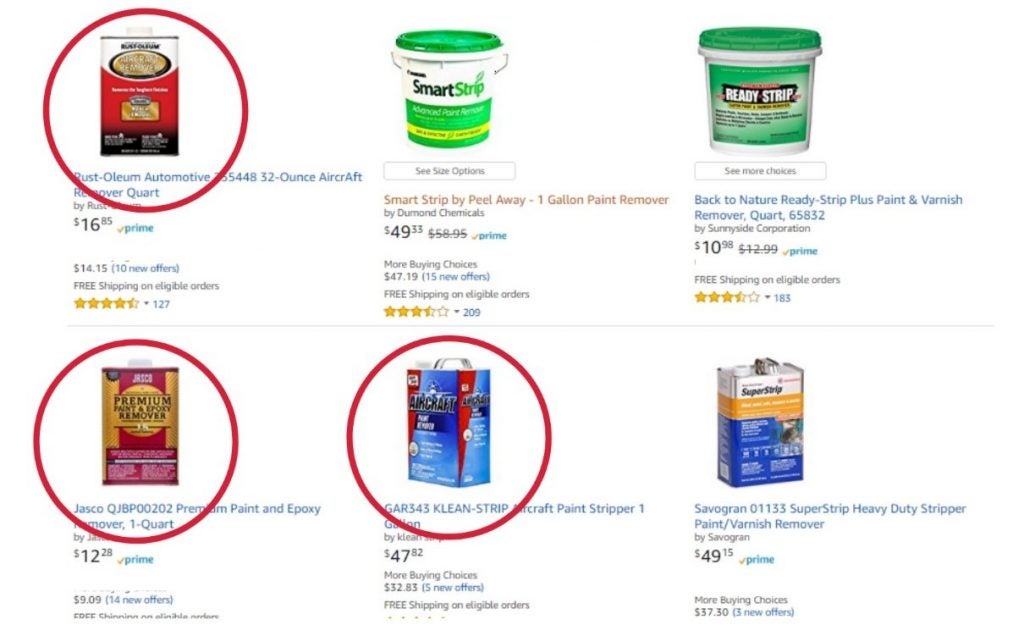 Next, we proceeded to checkout to purchase two of the products containing methylene chloride.
Several days and only $25 later, a package containing the two paint strippers arrived at our offices. See our new purchases in the photo below.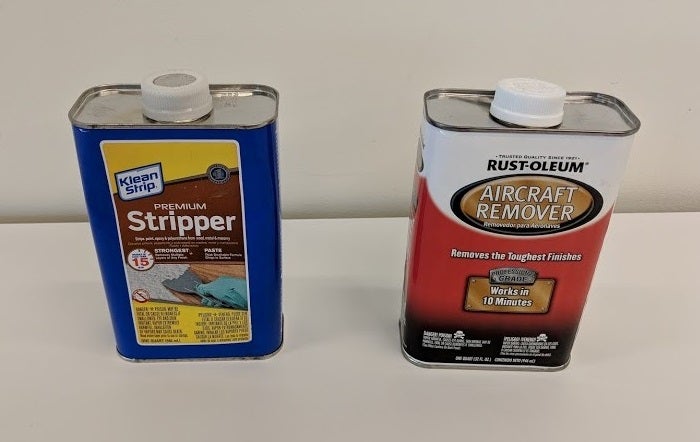 The process to buy a product containing a lethal chemical was shockingly easy. These products should not be readily available online, even as some stores across the country remove them from their shelves. EPA proposed a ban on methylene chloride in paint strippers for a reason: it is simply too dangerous.
In May, families whose sons died from methylene chloride exposure came to Washington, D.C. to meet with then-EPA Administrator Scott Pruitt to urge him to take action on the chemical. Just two days later, the agency announced that it would move forward with the ban.
We were cautiously optimistic at this news. However, in the months since this announcement, the action on methylene chloride that was promised has not been taken. Recently, EPA has hinted that it may take action in December.
The agency has in its power the ability – right now – to make sure that this chemical is banned from use in paint strippers. Until we see that an effective ban is in place, we'll keep pushing to get products containing this deadly chemical removed from the marketplace.
Lethal paint strippers should not be a single click away.
Take action: tell the EPA to get this toxic chemical out of America's homes.