Jennifer McPartland, Ph.D., is a Health Scientist, Alissa Sasso is a Research Consultant.
Imagine you're standing in the shopping aisle looking for a new brand of lotion that won't irritate your baby's skin. You find yourself surveying at least a dozen different lotion labels trying to understand and compare product ingredients. The process is frustrating and slow, not to mention confusing—what are some of these things even used for? You're ready to pull your hair out!
You are not alone. Inadequate access to ingredient information has long been a systemic problem. Fortunately, the situation is improving. In the past few years, more and more companies have taken action to make product information more transparent to consumers, including, importantly, the sharing of ingredients online. Walmart has recently joined the ranks of these companies.  Read more to learn what action the retailer has taken.  
As outlined in its Sustainable Chemistry Policy (Policy), Walmart has started to list the ingredients contained within each of its private label consumable products— personal care and household products that you use up, such as aftershave, baby lotions, cleaners, or pet shampoo—  on walmart.com. Walmart's Policy also asks national brand suppliers, like Procter and Gamble, Revlon, and Pro-Sense, to disclose product ingredient information on their own websites.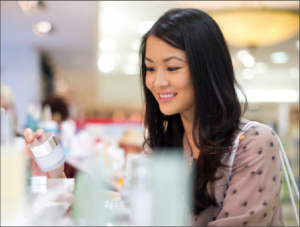 Sharing lists of ingredients on Walmart's website is an important offering for customers. Greater online access to product composition makes it easier to find out what's in products and to compare ingredients across products so that customers can ultimately make more informed purchasing decisions. This is an especially big deal for cleaning products. If you've ever tried to figure out what's inside a cleaning product while in the store, you know how difficult it can be to find any information about the formula—that's because, for the most part, ingredients are not required to be disclosed on the packaging of cleaning products!
Available now on Walmart's website are a list of ingredients for each of the private label products covered by the Policy. See for example, "Ingredients" listed under "About this item" for a bottle of Equate body wash. According to Walmart's policy implementation guide, product ingredients are to be listed in descending order of concentration using a standard naming convention called INCI (International Nomenclature of Cosmetic Ingredients). This standard naming convention is already in use by many product manufacturers and creates consistency that allows for easier identification and comparison of ingredients across products. In this first round of disclosures, not all of Walmart's product listings are yet in conformance with the implementation guide; we encourage the retailer to continue to build and improve upon this important first step.
Here are a few noteworthy examples of industry leadership in this space (though this blog is not meant to be a comprehensive review of all ingredient disclosure practices):
Product ingredient transparency is becoming standard practice in the marketplace, which is good news for the growing population of those of us interested in knowing what's inside the p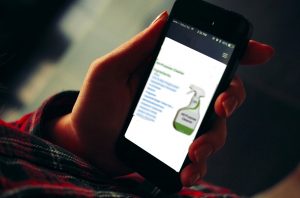 roducts we buy and use every day. The decision of what products to buy and what products to avoid is one of the very important ways consumers have power to act on their ingredient preferences. Easy access empowers informed action.
The benefits of disclosure extend far beyond shopping lists however. Businesses that commit to consumers on ingredient disclosure increase the shared marketplace knowledge of safer chemicals available for use in products and the remaining opportunities for ingredient innovation.
To learn more about what EDF believes reflects best business practice for ingredient disclosure, please visit EDF's rules for online disclosure.