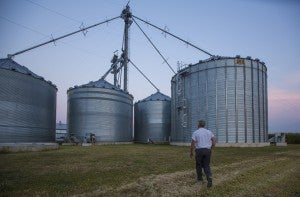 Ten years ago the former CEO of Walmart, Lee Scott, made a speech that included three aspirational environmental goals. One of these goals was "to sell products that sustain our resources and environment."
Yesterday Walmart announced that it will surpass its aggressive goal of reducing 20 million metric tons (MMT) of greenhouse gas (GHG) emissions from its supply chain. In total, Walmart will reduce 28 MMT of GHG from its supply chain by the end of 2015. That's the equivalent of getting almost six million cars off the road.
To achieve this goal, Walmart tackled a diverse range of projects, including changing food date labeling to reduce waste and working with food companies and EDF to optimize fertilizer use on over 20 million acres of U.S. farmland.
As EDF president Fred Krupp said, "When you can get big companies to do important things, you can change the world."
That's why Walmart's commitments have had a ripple effect with food companies across the country – 15 companies representing 30 percent of the U.S. food and beverage market created fertilizer efficiency plans – and why the retailer is helping make sustainable food production the norm. Walmart and the food companies supplying products to the retailer's shelves understand that we're facing environmental challenges that demand market based solutions. Read More »