Earlier this week, The Washington Post reported that the monarch butterfly, along with the manatee, is on a "big rebound." It's true that the iconic North American butterfly is in better shape today than this time last year. But it's too soon to celebrate.
A sensitive species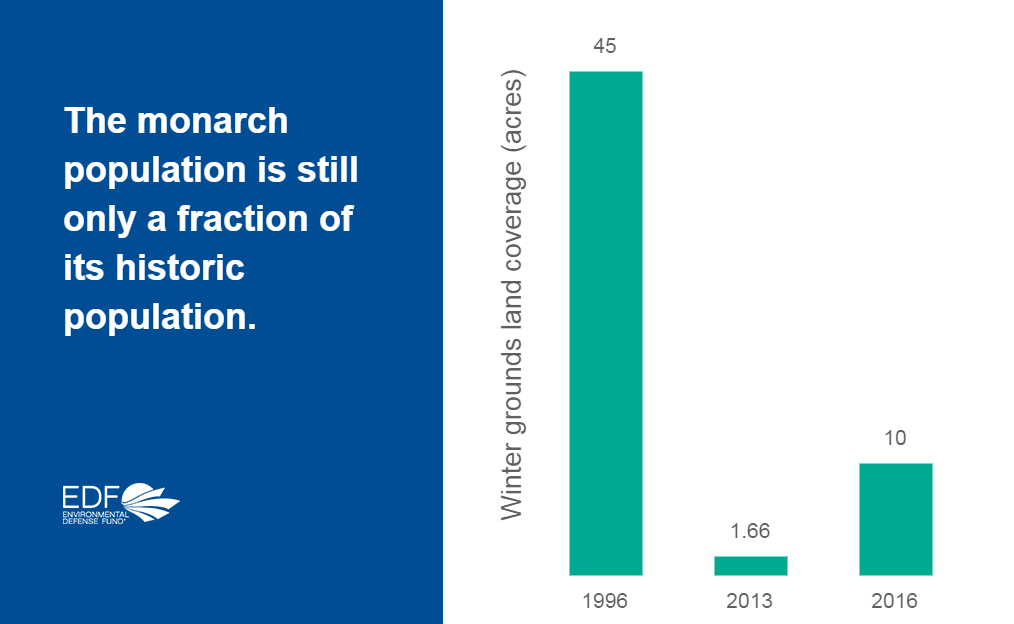 The population of monarch butterflies has historically had drastic dips and spikes. That's because the monarch is a sensitive species greatly impacted by extreme weather events.
In January 2002, the species experienced unprecedented and catastrophic mortality due to a rare freeze at its overwintering site in Mexico, killing an estimated 500 million butterflies. That's more than two times the size of today's population, even with this year's boost.
Fortunately, the monarch is as resilient as it is delicate. This year's bump in number proves that. It also shows that recovery is possible, that conservation efforts can make a difference. Read More »