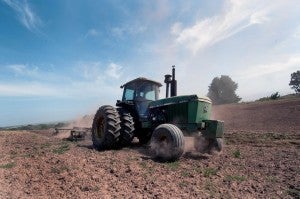 As spring planting season gets underway, many farmers are starting to wonder how much nitrogen they should apply to their crops this year to maximize yields.
The traditional approach is to apply a bit of extra fertilizer as an insurance policy to protect yields in case some of it washes away. The problem is, this is costly – nitrogen fertilizer accounts for at least half of farmers' input costs, even though on average, 50 percent of the nitrogen applied is lost – and harmful to air and water quality.
What we need is to get to a sweet spot of fertilizer application – meaning the right amount that both protects natural resources and maximizes yields.
I asked Thomas Morris, professor of soil fertility at the University of Connecticut, about ways that research, precision agriculture tools, and data analysis can help farmers determine the right amount of fertilizer to apply to their crops. Read More »