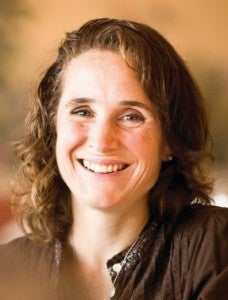 Organic. Conventional. Locally grown. And the list goes on. The seemingly age-old debate of what system can best feed and sustain the planet is again at the front of my mind on National Ag Day.
When I spoke at a recent Food Entrepreneurship Symposium event at Princeton University, an audience member asked me if organic is the best path forward to feed the planet sustainably. At Commodity Classic in New Orleans earlier this month, I spoke with growers about whether conventional ag is the way to feed a growing population.
My answer: there is no silver bullet when it comes to sustainable agriculture. There is no single system, no one-size-fits-all prescription that can solve our food security and environmental sustainability challenges.
That's why we cannot afford to shut the door on any idea, or on any system of food production. Here's how organic and conventional compare on yields and environmental impacts, and why we need both systems, local and global production, and big and small farms in order to protect food security and the planet. Read More »