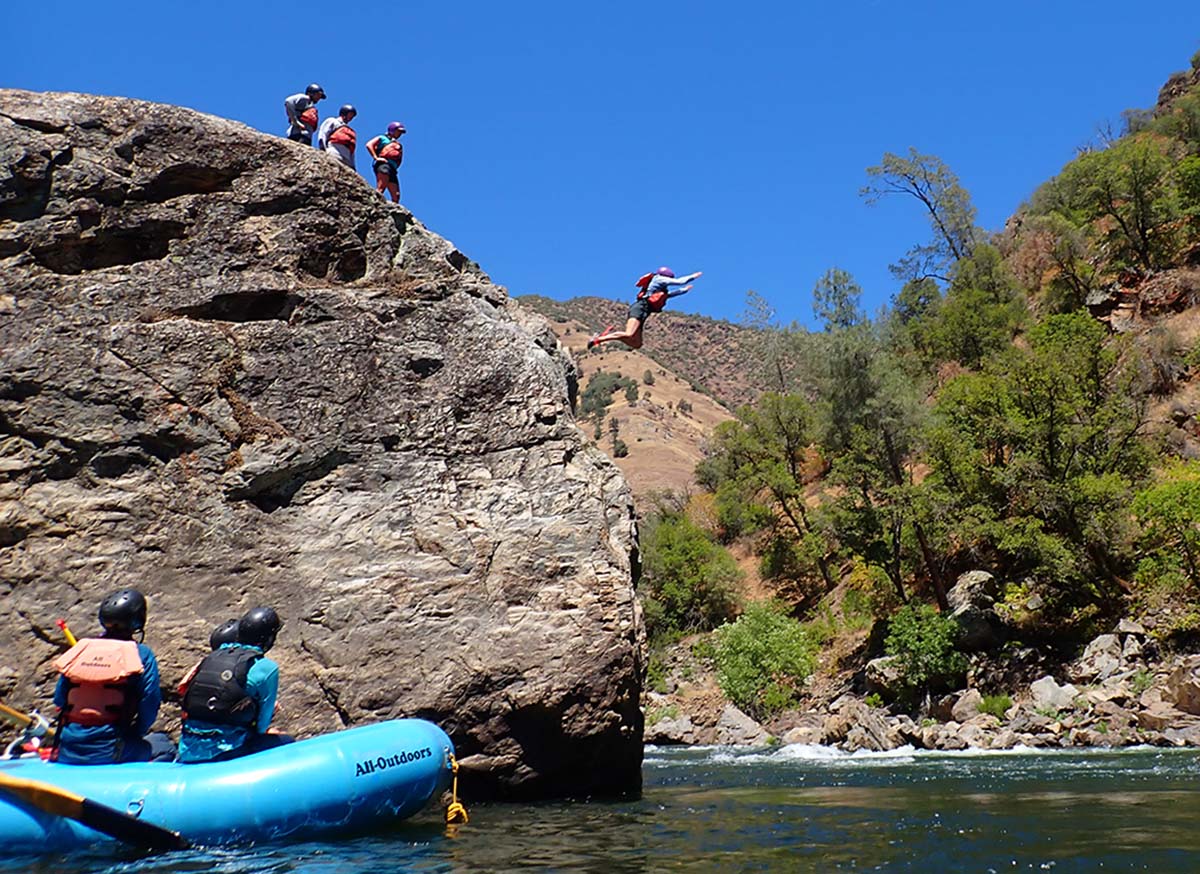 This blog is co-authored by Joshua Viers, Professor and Program Director, Secure Water Future, University of California, Merced
There we were, 19 of us on the stony shore of the Tuolumne River, feeling a bit stranded like the crew of Gilligan's Island.
Our "Finding Common Water" rafting excursion was planned around "no water Wednesday," when river releases are held back for water conservation and infrastructure maintenance. The trip's goal: Get off our desk chairs and onto rafts, out of the ordinary and into an extraordinary setting — a hot, highly regulated, wild and scenic river —  to push us out of our comfort zone and get to work on addressing real water problems.
Working with All-Outdoors whitewater expeditions, EDF and UC Merced teamed up to create the trip. Our premise was that paddling a raft together — and yanking each other back into the boats by our life vests — can build camaraderie and help find areas of agreement in ways that Zoom meetings just can't.