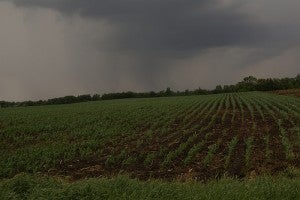 The original version of this post appeared on EDF's Voices blog.
An El Niño advisory is now official, and scientists suggest there is a greater than a 90-percent chance that it will arrive this winter.
They also believe the developing El Niño could become one of the most powerful on record – rivaling its 1997-98 predecessor, which sent California twice as much rain and the Sierra Nevada double the snowpack it usually gets.
So news of another El Niño may sound like a blessing for California farmers, who help make the state the world's eighth-largest economy, as they suffer through the worst drought in more than a millennium. Read More »