Over the past several weeks, the U.S. Department of Agriculture has made important progress in advancing climate-smart agriculture and creating equitable opportunities for producers to be part of the climate solution.
Here are three recent examples of progress you may have missed in the news, plus next steps for the agency to continue this momentum.
1. Increased financial support for climate-smart practices.
USDA's Risk Management Agency will offer subsidies of up to $5 per acre on federal crop insurance premiums for producers who planted cover crops this spring. This federal program is similar to existing, popular state-level programs in Iowa, Illinois and Indiana.
This subsidy leverages the power and ubiquity of federal crop insurance to reward early adopters of a conservation practice that can increase climate resilience. Hopefully the program will continue in future years, especially if data shows that the subsidy premium encourages more widespread adoption and continued use of cover crops.
2. Renewed commitment to equity and justice.
In its 90-day progress report on climate-smart agriculture and forestry, USDA committed to actions to advance environmental justice and equity, including consulting with Black, Indigenous and farmers of color, removing barriers to program participation and identifying ways for programs to be more inclusive.
Importantly, the report explicitly mentions the well-documented history of discrimination against Black farmers, and the leadership that Black and Indigenous farmers have shown on resilient agriculture. This mirrors recent comments from Terry Crosby, the new Natural Resources Conservation Service chief, about how racial justice is among his top priorities.
USDA has been advancing climate-smart agriculture, but there's more to be done.
Click To Tweet
3. Enhanced focus on measurement, tracking and reporting.
The Biden administration's proposed USDA budget would increase staffing and research budgets for the Agricultural Research Service, Economic Research Service, National Agricultural Statistics Service and Risk Management Agency. It would also increase funding for USDA Climate Hubs.
These agencies and resources provide critical scientific and economic insights to help farmers mitigate and adapt to climate change. They can also help policymakers and researchers better understand and quantify the benefits that USDA programs provide.
To that end, USDA launched a new effort to measure the climate and environmental benefits of the Conservation Reserve Program, a farm bill-funded program that pays farmers to take marginal lands out of production. USDA will also use data gathered through this effort to calibrate and improve existing models for estimating carbon sequestration and greenhouse gas reductions under different scenarios.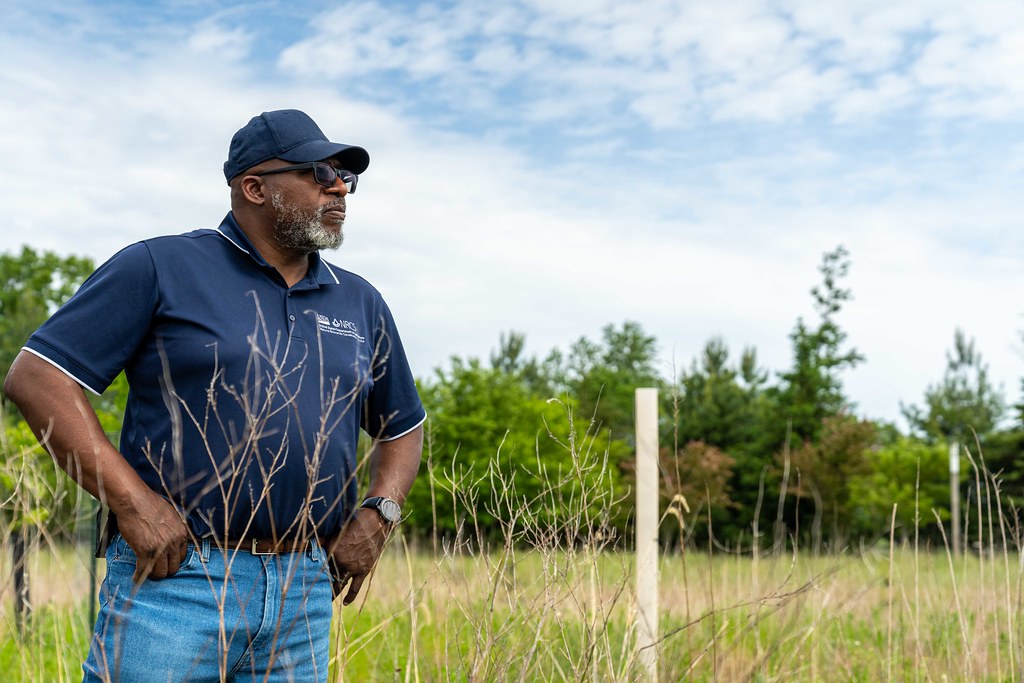 What USDA should do next
Next steps to continue this momentum should include a robust summary and response to public comments received in late April about strategies for supporting climate-smart agriculture.
While additional congressional work is being done to pass the Growing Climate Solutions Act and move a USDA-led carbon bank forward in a bipartisan way, USDA should be prepared to implement the bill quickly if passed and should begin carbon bank pilot projects that build confidence in agricultural carbon markets and remove barriers to entry for producers who want to generate new revenue streams from emerging markets.
USDA's Climate Hubs have the potential to be tremendous sources of regionally specific information to help farmers, ranchers and foresters adapt their operations to a changing climate. Securing more funding to codify and expand the hubs should be a top priority for the administration and Congress.
The agency is off to a strong start advancing agricultural solutions for climate mitigation and adaptation.
As climate impacts intensify across U.S. working lands and the need for agricultural climate solutions grows, USDA must continue and expedite these efforts.