Soil health practices can provide many public environmental benefits including reduced soil erosion, increased soil organic carbon and improved water quality. However, adoption of soil health practices such as no-till and cover crops only represent 26% and 4% of U.S. farmland respectively.
Still, we know farmers can be rapid adopters of new technologies, including new seed varieties and equipment, when presented with a profitable solution.
In his Senate confirmation hearing, Secretary of Agriculture nominee Tom Vilsack said, "I think there are ways in which we can invest and create incentives for farmers to continue to expand significantly the work that they are already doing with cover crops, no-till and other soil health efforts."
Accelerating the uptake of soil health practices will require support for farmers to adopt these practices profitably, including financial support to help them through the transition to new production systems, strong financial data to inform their decision-making, and technical support to test practices in the field.
A new farm budget analysis conducted by Environmental Defense Fund, Soil Health Partnership (a program of National Corn Growers Association) and the agriculture accounting firm K·Coe Isom highlights three key ways that conservation practices affect the farm bottom line.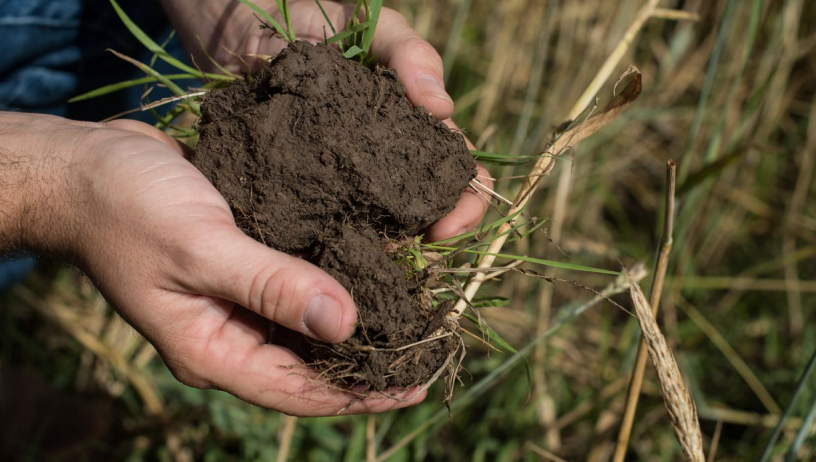 1. Conservation tillage reduces operating costs.
By reducing or eliminating tillage, growers in our study were able to reduce operating costs to levels far below fields using conventional tillage. By spending less time on the tractor, farmers using no-till, strip-till or reduced till save substantially on fuel, equipment and repair costs.
Brian Ryberg, one of the study's featured farmers, grows corn, soybeans and sugar beets on 5,300 acres in Minnesota. By adopting strip-till and no-till, Brian has decreased his fuel use by 60%, resulting in a savings of approximately $53 per acre. Brian has also reduced the number and use of his tractors, saving him approximately $25-$37 per acre.
2. Cover crops can be part of a profitable system, especially as experience grows.
Unlike the immediate cost savings associated with adopting conservation tillage, cover crops have annual costs, and a profitable approach can take a few years of practice to perfect.
Farmers in our analysis spent on average $15 per acre on cover crop seed and $9 per acre to apply the cover crop. Although these farmers added costs to their operation by adopting cover crops, our analysis found that those with more years of cover crop experience were able to lower their per-acre operating costs to or below conventional costs.
After years of adjusting their cover crop systems, farmers in our study were able to reduce their cover crop seed, fertilizer and equipment costs.
Chris Gaesser, one of the study's participants who farms 4,855 acres of corn and soybeans in Iowa, focused on cost-efficiency when he adopted cover crops. Chris has been able to develop a profitable cover crop system by selecting a cover crop species that gives him strong growth with low cost (cereal rye), reducing his cover crop application by broadcasting and drilling the seed himself, and reducing his seed cost by growing his own seed. Farmers are able to balance soil health practices and stewardship priorities with their profitability goals. Here are 3 key ways conservation can help farmers' bottom lines. Click To Tweet
3. Success with conservation is optimized with a targeted, stepwise and tailored approach.
The seven farmers in our study are all successful conservation practice adopters, but their success can in part be attributed to their targeted conservation approach. Transitioning to conservation farming systems is complex, but clear goals have helped these farmers tailor their practices effectively.
Looking across our study, we found that successful conservation practice adopters set clear goals for their conservation practices, take a stepwise testing approach to adopting cover crops, and tailor conservation to the specific challenges and needs of each field.
We hope these insights can help farmers, their business partners and policymakers make better informed decisions about how to support the transition to a more sustainable and successful farm economy — one that recognizes and grows the value of soil health.