Arizona's rivers, creeks and lakes provide valuable drinking water, critical habitat for wildlife, and serene spaces for people to enjoy with their families and friends. However, many of these ecologically important waterways are now at risk of pollution and even destruction as a result of recent rollbacks of federal protections.
Earlier this year, the Trump administration adopted a new rule that changed which bodies of waters are protected from pollution and construction. As a result of these changes, 70% of Arizona's rivers, lakes and streams are now excluded from federal protection under the Clean Water Act. Many of Arizona's ecologically important waterways are now at risk. Here's how you can help protect them. Click To Tweet
The Water for Arizona Coalition, which includes Environmental Defense Fund, has been working with the Arizona Department of Environmental Quality to develop a list of waterways in need of state-level protections.
The coalition is collecting Arizonans' stories about what makes these rivers, lakes and creeks so special and sharing them with state lawmakers, who can pass legislation in 2021 to protect these places. Here are three simple steps you can take to contribute to the effort to protect Arizona's waterways:
Share your own story about your favorite Arizona river, creek or lake on our website waterforarizona.com/ProtectAZRivers, which also features a map showing some of the waters at risk, accompanied by short stories about them.
Ask family and friends to visit the website waterforarizona.com/ProtectAZRivers to share their own stories.
Share a short story about your favorite Arizona river, creek or lake on social media with the hashtag #ProtectAZRivers.
These are a few of my favorite stories submitted so far.
Aravaipa Creek
Once I stepped into the canyon I was in a different world. Red-toned cliffs many hundreds of feet high surrounded me and the earth I walked on was green and comfortingly warm. It is an easy walk. The stream meanders where it wants. Left, center or right. Because of this, I had to wade across the sparkling clear stream every two or three minutes. The water was very pleasant and at most crossings only low- to mid-calf high. All around me I was surrounded by green plants and trees. The shades were the fresh new colors of spring. There was a wide green 'ribbon' of ground-level plants bordering the stream. The 'ribbon' was so beautiful. Tiny quarter-inch fish were there by the thousands. Yes it is springtime. The sound of the running water and of many birds was all I heard. I met no one else that afternoon. — Samuel D.
Woods Canyon Lake
Moving to Arizona more than 50 years ago, my parents often loaded us all in the car, camper trailer in tow — four rambunctious children — and off we'd go to Woods Canyon Lake. It probably was here that dad taught us how to fish. It was here that we told stories around a campfire. It was here that my sister took the lantern into the tented port-a-potty without realizing that the shadow would cast over the entire campsite. It was here that we experienced wildlife and nature. It is here on the Mogollon Rim and in the forests around Woods Canyon Lake, the peaceful haven where my parents will live forever. — Lori S.
Tonto Creek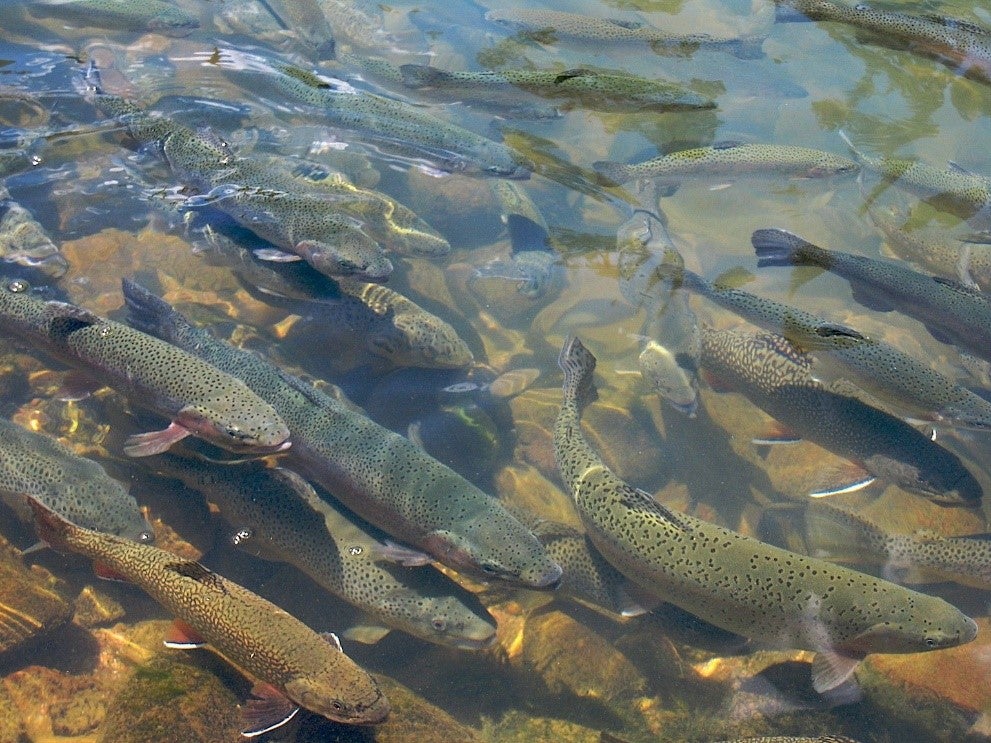 As a science teacher, I've sponsored the Science Club at my high school for 21 years. Most of the members have never camped or hiked. We've been lucky to visit Tonto Bridge and Water Wheel Falls off Houston Mesa Road in Payson. It's a beautiful, fun hike over the creek and to swimming holes where we often find plenty of tadpoles. It's a great learning experience. Frogs and toads are seriously threatened by global climate change and particularly sensitive to pollution. It would be an incredible loss to see this place destroyed and disappear. Students need to see visit natural environments like this. — Lauren M.
Now that you have read a few of the stories, please share your own – it doesn't have to be fancy! – at www.waterforarizona.com/ProtectAZRivers or tweet it with the hashtag #ProtectAZRivers.