Water in Colorado — one of the state's most important natural resources — scored a major win today when voters approved Proposition DD. Prop. DD will provide up to $29 million a year for water projects from revenue raised by legalizing and taxing sports betting.
This funding will support critical projects to implement Colorado's Water Plan and keep Colorado the state we know and love, with healthy rivers, clean drinking water, productive agriculture and abundant recreation.
EDF and EDF Action were key advocates for Prop. DD. We are thrilled voters approved the measure because it shows Coloradans across the political spectrum care deeply about building a more resilient future for our state.
Closing the water funding gap
Colorado's Water Plan identified a funding gap of $100 million a year for 30 years to conserve and protect key elements of the state's water system, including the environment, in the face of climate change and a growing population. Prop. DD will provide an impactful down payment to fill this funding gap.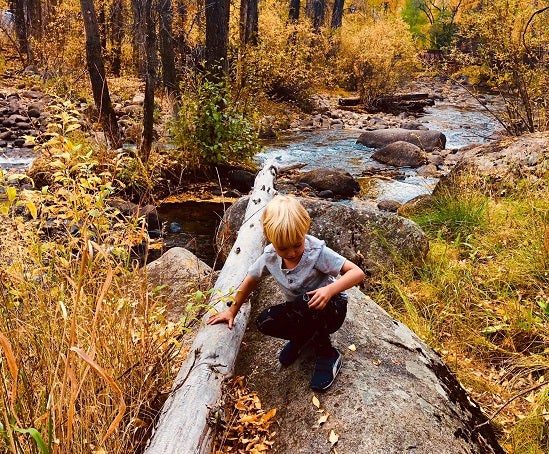 Achieving voter approval of tax measures is always challenging, especially in Colorado, but EDF, EDF Action and our partners in the state worked hard to earn broad support for Prop. DD. Every major newspaper in Colorado endorsed it, and there was strong bipartisan support among state leaders and lawmakers who referred the measure to the ballot.
Uncommon partners rally around common-sense water solutions
The list of Prop. DD supporters was long and diverse, including the Colorado Cattlemen's Association, Colorado Municipal League, Colorado River District, Colorado Farm Bureau, Denver Metro Chamber of Commerce, Conservation Colorado and Western Resource Advocates, among many others. Working side by side with some of these unlikely allies paves the way for more collaboration to deploy the funding to Colorado's highest water priorities and best projects.
The passing of Proposition DD shows that water is a priority issue for Coloradans. We must keep working to ensure Colorado's water system meets our state's needs for decades to come.
Click To Tweet
The success of Prop. DD clearly demonstrates to our state lawmakers that water is a priority issue for Coloradans, and we hope policymakers will continue to focus on ensuring our water system meets our state's needs for decades to come.
We can't wait to roll up our sleeves to help effectively implement Prop. DD and usher in this important new era for water funding and resilience in Colorado.